Premier League: Manchester United boss David Moyes looking for right players
David Moyes says he will only add to his Manchester United squad in January if the right players become available.
Last Updated: 29/11/13 3:43pm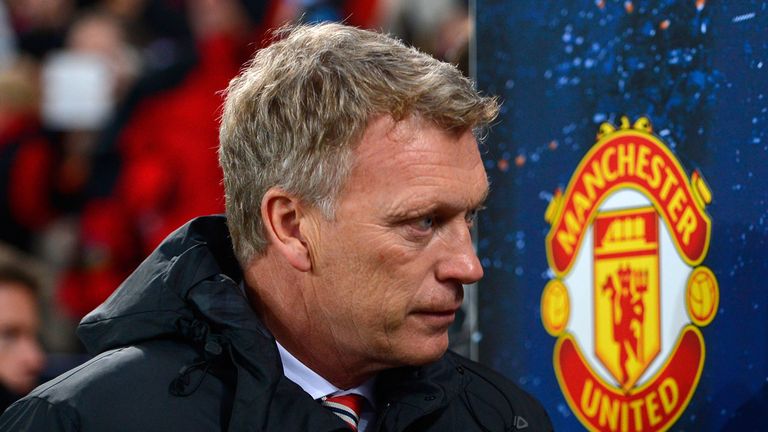 Moyes only managed to secure the £27.5m deadline-day purchase of Marouane Fellaini from former club Everton during the summer, despite being linked with the likes of Cesc Fabregas, Ander Herrera and Thiago Alcantara.
There has been general acceptance he will attempt to bolster his United squad at the first opportunity, but Moyes insists he will not spend unless he can strengthen the players already at his disposal.
"Only if the right players are available," he said. "They have to be able to fit into our squad.
"We would like to but there are no guarantees."
Moyes attempted to prise left-back Leighton Baines away from Goodison Park without success and his replacement as Everton manager, Roberto Martinez, has already said another attempt would be pointless.
"If they are determined to hold on to him then he can't be going anywhere," added Moyes.
United head to White Hart Lane to face a Tottenham side on Sunday that are still smarting from their 6-0 hammering at Manchester City last weekend.
Given that Andre Villas-Boas' men have also had a trip to northern Norway for their Europa League encounter with Tromso in midweek, now may be a good time for the Red Devils to face the north London outfit.
Yet Moyes is wary of reading too much into their recent results.
"It can vary," he said. "We know that no matter when you play Tottenham Hotspur, it will always be a hard game.
"The games against Manchester United have been good. It is one of these things, we are both coming off the back of European games as well.
"But we will go down there and try to win the game, as we always do."