Premier League: Manchester United winger Nani challenged to show consistency by David Moyes
David Moyes hopes Nani will show off his talents more consistently and earn a more regular place in his starting XI.
Last Updated: 30/11/13 2:07pm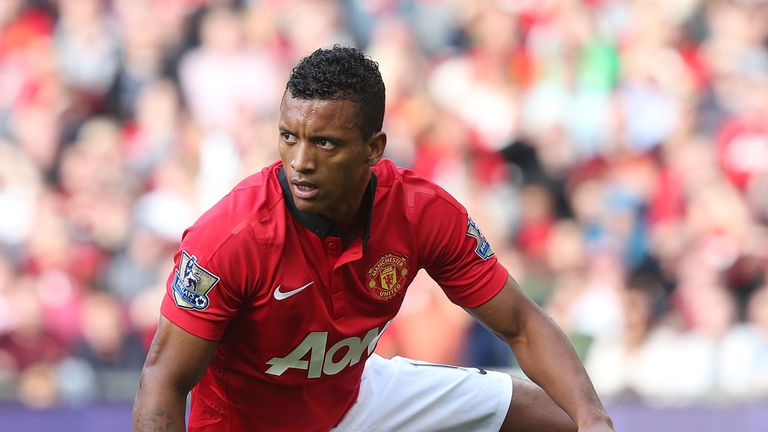 The Portugal winger had only made six appearances before Wednesday's Champions League rout of Bayer Leverkusen, playing an integral role in United's biggest European away win since the Matt Busby era.
And now, ahead of Sunday's trip to Tottenham, Moyes has challenged the mercurial wide man to show his skills more often.
"Nani is a talented player," Moyes told the club's official website.
"We are trying to give him the feeling that he is important. It's something he needs - to get back to that consistency which gives him the reason to say: 'I'm the man. I can do that job regularly'.
"He works hard enough at his game. He is happy to do all the leg work and his shooting with both feet is almost as good as anybody I've ever seen.
"He's incredibly talented and there is a chance he can improve. We want to give him the opportunity.
"You have to accept skilful players are going to be a bit indifferent. They are keen on showing you what they have got and, when it doesn't come off or work, it looks bad. That's the balance you have got to get right."
Nani is not particularly concerned at the amount of games he has not been involved in, concentrating more on making an impact when he is given the chance.
He added: "The important thing is what I am doing at the moment, not the past. I didn't play in a couple of games but I just want to focus on the future.
"I am happy with what I am doing on the training ground. I want to continue to work hard and I am ready to play in the games and help the team fight for trophies."