Manchester United boss David Moyes says they are in transition after Newcastle defeat
Manchester United boss David Moyes admits they are in a transitional period after their home defeat to Newcastle.
Last Updated: 08/12/13 7:42am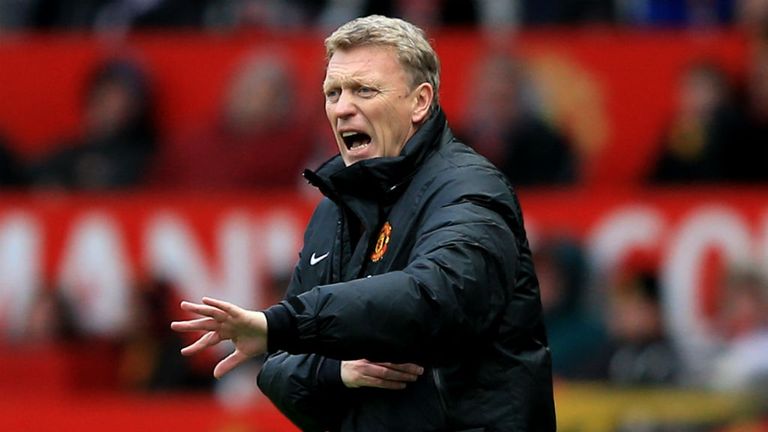 Yohan Cabaye's second half goal earned Newcastle their first win at Old Trafford in 41 years and piled the pressure on under-fire manager Moyes.
The defeat to Newcastle was Manchester United's fifth Premier League loss of the season and the reigning champions will find themselves 15 points behind league leaders Arsenal should the Gunners beat Everton on Sunday.
Moyes was disappointed with the defeat and he has called on the fans to give him time to get things right at Old Trafford.
"There will be [light at the end of the tunnel] because it is a transitional period and that was always going to be the case," said Moyes.
"I hoped it wouldn't have been as poor as it has been in the last few games. When I came here I knew it was never going to be easy and it's proved to be that way."
Moyes believes the Old Trafford faithful understand the club's current predicament and he has vowed to work hard to get United back on track.
"I think the United supporters have been great to me and great to the club," added Moyes.
"They understand there is a big transition going on here and, like me, I don't think they expected us to have lost five games at this stage of the season. We didn't expect that.
"But I think they understand that there is a change going on. We'll work, try to improve and try to get better."
Moyes has also rejected claims by Mark Lawrenson that Robin van Persie has asked to leave the club.
Pundit and former player Lawrenson made his observation in an interview on Irish radio on Friday.
Given Lawrenson knows Moyes through a connection at Preston, the comments were intriguing, even if United privately distanced themselves from them.
However, offered the opportunity to respond, Moyes was unequivocal.
"That is absolute nonsense," said Moyes. "I don't know what harder or tougher word I could say but that's as good as I've got."