Premier League: Jonny Evans admits Manchester United have lost confidence
Jonny Evans has admitted the Manchester United squad have lost some of the confidence in their play.
Last Updated: 08/12/13 11:50am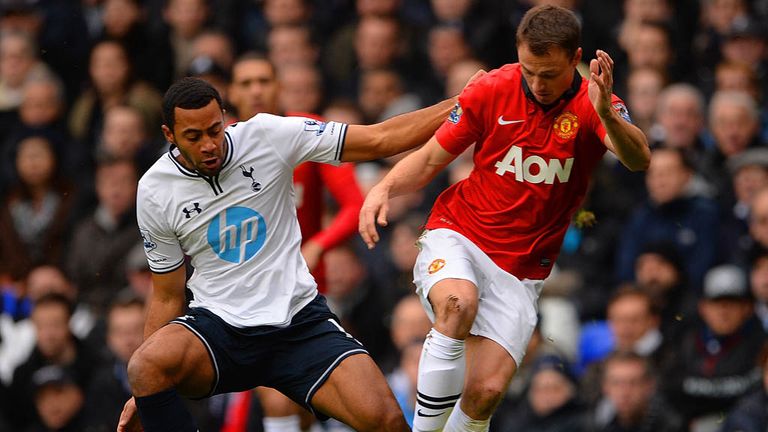 United's defeat to Newcastle was their second successive 1-0 loss and puts them ninth in the Premier League table and without a win in their past four games.
It was also the first time the club has lost back-to-back games at Old Trafford since 2002, meaning they are seven points behind the Champions League qualification places.
And Evans admits there is a confidence issue with the reigning champions, for whom David Moyes replaced Sir Alex Ferguson as manager in the close season.
"Obviously the lads have lost a bit of confidence in their play," said Evans.
"You can tell that with the possession and creativity.
"Players maybe are not playing how they naturally would. That happens when your confidence drops."
Evans feels the main impact the loss of confidence has had on United has been on their attacking play.
Yohan Cabaye put Newcastle ahead at Old Trafford with half an hour of the game left to play but even with plenty of time to get themselves back into the contest, the home side did not play with the necessary urgency to mount a recovery.
"Usually whenever we're chasing a goal at Old Trafford, especially at the Stretford End, we put teams under an enormous amount of pressure," said Evans.
"But with the lack of confidence and creativity we didn't produce that. It is hard to put your finger on it.
"If you look back at the game, we lacked a bit of sharpness in our passing. We were sloppy in possession which allowed Newcastle to get control of the game.
"When we were going forward, the lack of sharpness in our passing stopped us from creating much up front."
Arsenal will move seven points clear at the top of the Premier League if they beat Everton on Sunday afternoon and they would also be 15 points ahead of United.
It would take a huge shift in form for Moyes' side to overtake the leaders now but Evans insists the squad will never give up on retaining their title.
"It's difficult (to win the league) in any season," he said.
"The fact we've lost five games already makes it harder.
"But we won't give up. We are professionals. We want to keep going until the end.
"The most important thing is when we put the Manchester United shirt on and go out at Old Trafford or away from home, we make sure we give everything."