David Moyes insists there's more to come from Manchester United after 3-0 win at Villa
David Moyes insists that there is still a lot of improvement to be made by Man Utd despite their 3-0 win at Aston Villa.
Last Updated: 16/12/13 6:23am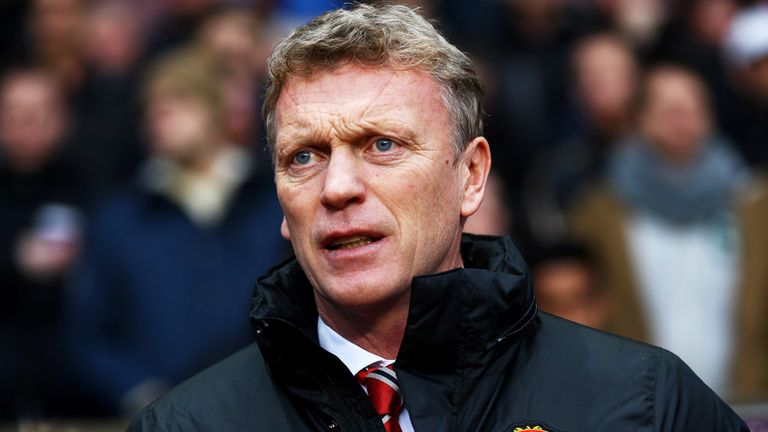 Two first-half goals from Danny Welbeck and a Tom Cleverley strike early in the second period were enough for United to claim their first league win in over a month.
And, whilst Moyes insists that the performance at Villa was not much different from their previous two games - losses to Newcastle and Everton - he admits improvement is still needed.
"I don't think there was an awful lot of difference [in the games], except we obviously scored the goals," he told Sky Sports.
"We have not been scoring and goals change how it looks, mainly for the media, but we know we have to play better as well and we have to play better than we did today again. It continually has to improve and I will make sure it gets better over the coming months.
"I think we will play much better, I have told the players that is the least we can do and we have to keep going and win more games."
He was pleased with the performance as a whole and added: "It was a good job done, the players played well and the only thing I could be critical of was that we didn't score more goals.
"Antonio Valencia was very good and young Adnan [Januzaj] is still learning his trade and will be a really talented player in the future. We played well but were a little bit sloppy in the opening five minutes or so but after that I thought we played really, really well."
He was also pleased with his two goalscorers and said: "Danny Welbeck is someone who we know he needs to keep scoring goals, he was good today and was a threat and could have had more today.
"It would have been nice for him to get a hat-trick but two is a good tally for him.
"Tom has been playing okay and today I thought he played really well, passed it well and took the ball and ended up with a goal from midfield as well."