Kevin Phillips
Football Expert & Columnist
Kevin Phillips: Capital One Cup shouldn't be devalued
Kevin Phillips treasures his League Cup win - and says Stoke and Sunderland will be desperate to progress.
Last Updated: 17/12/13 7:08pm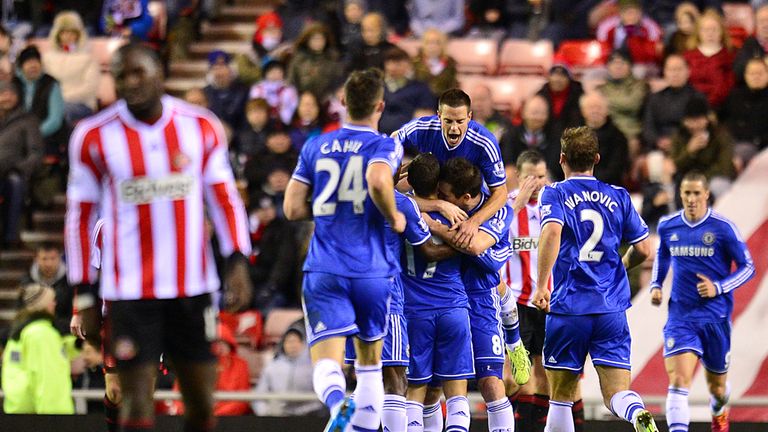 Perhaps for the top six or seven clubs, who are striving for bigger and better things, such as Champions League spots and titles, the Capital One Cup doesn't rank at the top of their list of priorities but it's a great opportunity to win a Wembley final and qualify for Europe.
I've got a winners' medal from when I was at Birmingham and we beat Arsenal in the 2011 final. Although I didn't get on at Wembley, I scored some important goals in the latter rounds of the competition and with every win the excitement was growing in our camp about getting our hands on some silverware.
It was an amazing feeling when we eventually lifted the trophy and, for me personally, to win the first major competition of my career was fantastic. It's something I look back on very fondly.
For the players at the likes of Sunderland and Stoke it's not very often you get the chance to feature in semi-finals and finals, so, when you do, you really want to go out and seize that opportunity.
Both those sides face tough tasks to progress past the quarter-final stages this week but they'll be desperate to reach the last four and, in a knockout competition like this, who knows what will happen...
Sunderland v Chelsea
I'll be covering this game for Sky Sports on Tuesday night and I'm looking forward to going back to Sunderland and seeing some familiar faces. Hopefully it will be another cracking game between these sides, as it was when Chelsea won 4-3 in the Premier League the other week, and I'm expecting to see some more goals, too.
The two teams are at different ends of the Premier League table but the home side will be hoping to put their league form to one side on Tuesday night and use their home draw to their advantage.
They're certainly not where they want to be in the Premier League but it's just not happening for Sunderland this season. Obviously the upheaval, with Paolo Di Canio leaving and Gus Poyet coming in, has been a difficult transition for them.
Then, on the other side, Chelsea haven't been playing great this year, have conceded goals and not scored an awful lot. They're third in the league, though, so it's not too bad! They haven't hit their heights yet and when they do put a run together people should watch out for them.
It will be interesting to see what teams the managers pick. I suspect Chelsea will play a team filled with changes from the side which beat my side, Crystal Palace, 2-1 at the weekend. Perhaps only Man City can match their strength in depth, though, so whoever they field, they will have the ability to carve out chances.
Sunderland, meanwhile, will likely go with their first XI to try and get some confidence which they can take back into the league. They don't have such a strong squad like Chelsea, so don't have the luxury of being able to make loads of changes, especially if they want to try and progress.
As a former Black Cats player, I don't like to say it but, if you had to push me, I'd have to tip a Chelsea win here. However, Sunderland showed in the league recently they can score goals against this Chelsea side - the problem may be in keeping them out at the other end.
Stoke v Man United
There is obviously a lot of pressure on David Moyes, as there has been since he took over from Sir Alex Ferguson at Manchester United, but winning a piece of silverware in his first season - even if it's the Capital One Cup - would be a fantastic achievement, so I expect him to take this game very seriously.
United arrive at Stoke on the back of a fantastic win at Villa Park, which is no easy place to go. Their players showed good character in that match, considering the defeats they've had of late. However, they go to another stadium where it is very tough to get a result on Wednesday night, the Britannia.
We played Stoke at their place earlier this season and the crowd make it very difficult there. Our manager, Tony Pulis, has been writing in the Crystal Palace programme notes saying how important it is for the crowd at Selhurst Park to get behind us this season and it's true; a full house, singing at the tops of their voices, really can be like a 12th man. The Britannia is one of the best grounds in the league for that - and Stoke will need their fans right behind them on Wednesday night.
This will be a tough evening's work for United but, given the way they rolled over Aston Villa at the weekend, I reckon they'll come out on top again here. Stoke certainly won't lie down without a fight, but I reckon it will be Moyes' men making it through to the semi-finals.