Mark Hughes believes Manchester United winger Adnan Januzaj needs to toughen up
Mark Hughes believes Adnan Januzaj needs to learn to cope better with the physical demands of Premier League football.
Last Updated: 18/12/13 7:49am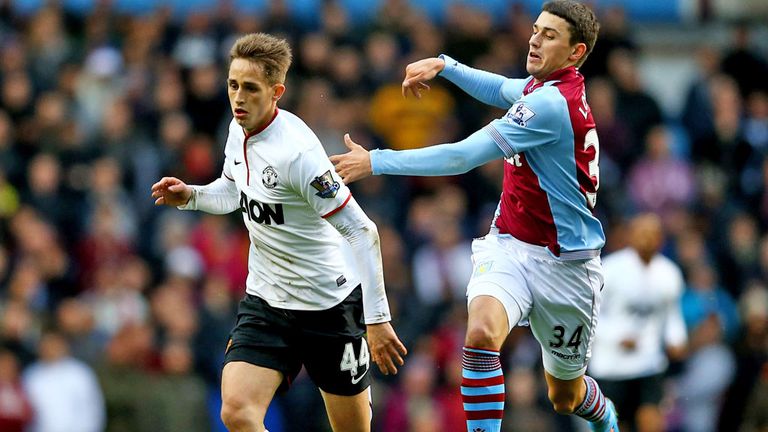 United boss David Moyes called for more protection from officials for the 18-year-old winger following the 3-0 win at Aston Villa on Sunday.
However, former United striker Hughes reckons Januzaj needs to toughen up and he also pointed out the number of fouls the player seemed to win during their game at Old Trafford in October.
"A manager will always protect his players and he is an outstanding talent and will be a top United player for many years to come," said Hughes ahead of United's visit to the Britannia Stadium for Wednesday's Capital One Cup quarter-final.
"If David feels the boy needs protection that is why he has given the response he did, but you have to let kids stand on their two feet and get on with it.
"He seems to garner a lot of fouls and a lot of decisions. In our game he came on as sub and got about five fouls in a very short space of time. At the time I didn't think they were fouls."
Hughes also believes that Januzaj can learn a lot from United veteran Ryan Giggs.
"Ryan was playing in the Lancashire A and B leagues and had to go to the likes of Marine away," said Hughes.
"When you are a 14-year-old kid coming up against men you learn to deal with that early and I don't think it is a bad thing.
"I would imagine he (Giggs) is mentoring him now because he's been in the same place."
Watch Stoke v Manchester United on Sky Sports 1HD on Wednesday night, with coverage under way from 7pm.