Patrice Evra believes Manchester United are too nervous at Old Trafford
Manchester United defender Patrice Evra believes the team are showing signs of nerves when they play at Old Trafford.
Last Updated: 21/12/13 2:52pm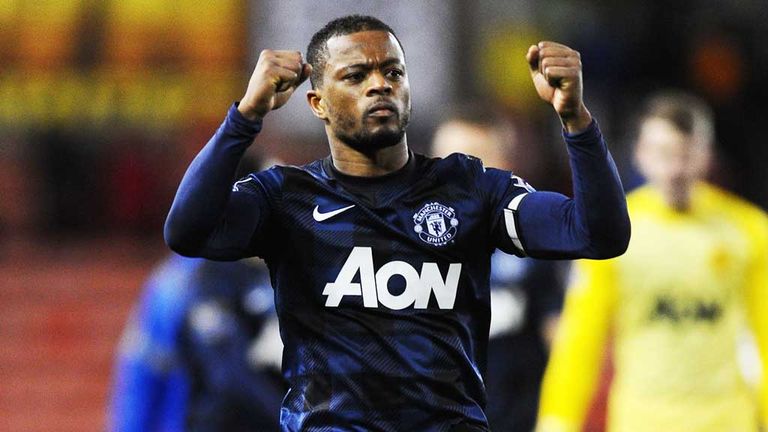 United's season has been patchy so far, with progression in the Champions League and Carling One Cup, but the team's form in the Premier League sees them sitting in eighth position.
Evra has been particularly concerned with the home displays though, which have resulted in recent defeats to Everton and Newcastle.
"After we lost against Everton, it was obvious we looked a little bit worried during the game against Newcastle," the 32-year-old said.
"The crowd were not happy sometimes and that is not easy for anyone. But we play for Manchester United. We have to deal with it because we need the supporters.
"If they want to criticise us, we deserve that because when you play for Manchester United, you have to play with pressure."
But the France international insists there is no point in dwelling on past displays as he looks towards this weekend's visit from West Ham.
"I am not looking at the table and I don't want to look at the future," he added. "I want to look at the present; West Ham at home.
"Last year we won that kind of game. This season we have more trouble at Old Trafford.
"That is why we have to show our character and personality and play with the Manchester United spirit. We have to respect the shirt."