Manchester United manager David Moyes insists there is no fear factor at Old Trafford
David Moyes insists there is no fear in the squad as Manchester United try to avoid a third straight home defeat.
Last Updated: 21/12/13 8:08am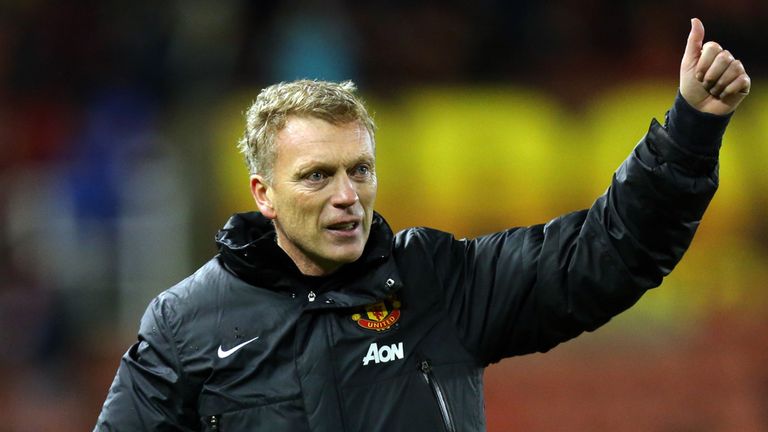 United have not lost three successive league games at Old Trafford since 1979, and defeats to Everton and Newcastle mean that is a possibility when West Ham visit on Saturday.
Patrice Evra says he believes there is a growing fear factor at home games, but Moyes disagrees with his left-back.
"The results have not been what we wanted," said Moyes. "Because of that, words like nervy, vulnerability, anxious all come to mind.
"But I have never personally found that. The fans have backed the team. They know we need to play better and we need to score some more goals but it has not been for the want of trying."
United will definitely be without Nani, who has joined an already lengthy injury list, with Moyes confirming the Portugal international will be out "for a few weeks" with a hamstring problem.
In contrast, Wayne Rooney "has a chance" of recovering from the groin strain that kept him out of the Capital One Cup quarter-final win at Stoke in midweek.
Saturday's game is the start of a four-match period when United will hope to improve their fortunes.
For some, it represents too much football. Yet Moyes remembers a time when it was even worse.
"I remember the days when it was quite often two games in two days," said the Scot.
"I played in situations like that. We are complaining now because it is two in three days but we are used to playing at Christmas in our country."