Patrice Evra says title talk for Man United is too early
Patrice Evra believes it is too early to talk about a Man United title tilt, but admits their hunger has returned.
Last Updated: 02/01/14 3:20pm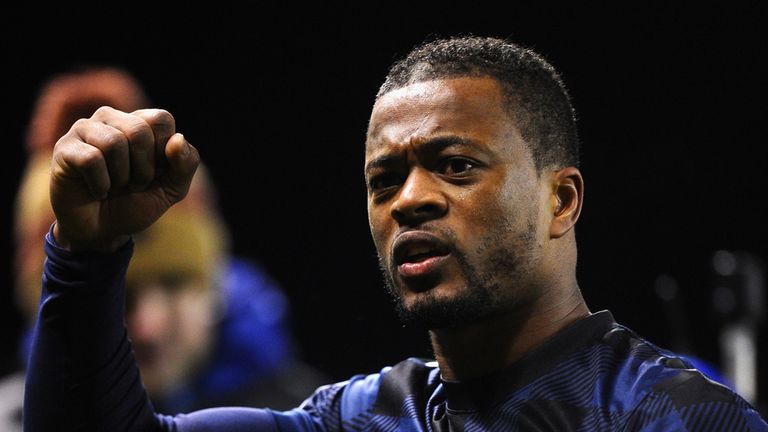 United endured a poor start to the season, but on the back of four successive league wins they have moved back into the top-six.
"The team is now playing better, we have that winning mentality and United spirit which was missing at the start of the season," said Evra in the Daily Mirror.
"I can see that our hunger has come back, so I'm confident, but I don't want to talk about the title. I just want to talk about the next game, Tottenham at home. We need to make sure that we win, and that we keep the momentum going."
Evra has started 18 of United's 19 leagues games this season but coming into the New Year - the Frenchman insists he is not looking for a break.
"I will rest when I retire," said Evra.
"I've got plenty of time to do that. I think a lot of people would wish to be in my position. I'm lucky and it's a privilege to play for Manchester United. To be able to play every game makes me so happy."
Evra believes that United will prove they are the best team in the Premier League in the run-in to the title, and he believes Robin van Persie's return to partner Wayne Rooney will be key.
"The squad is strong, but it's not only about one player," said Evra.
"We were also without Wayne and Robin when we played against Stoke, and when they come back we'll be even stronger, which is why I'm so happy.
"With them, we are the strongest team in the Premier League, so we have to keep winning - with or without them."
United's latest win was a hard fought 1-0 win at Norwich and Evra admits it was a big three points in Norfolk.
"It was a massive win," said Evra.
"Norwich played very well and they should have scored a few goals in the first half, but I think the lads deserve plenty of credit. It's never easy to play two games on the road like that, but the most important thing is the three points."