David Moyes says Rio Ferdinand is still part of his plans
David Moyes insists that Rio Ferdinand is still very much part of his plans at Manchester United.
Last Updated: 02/01/14 10:57am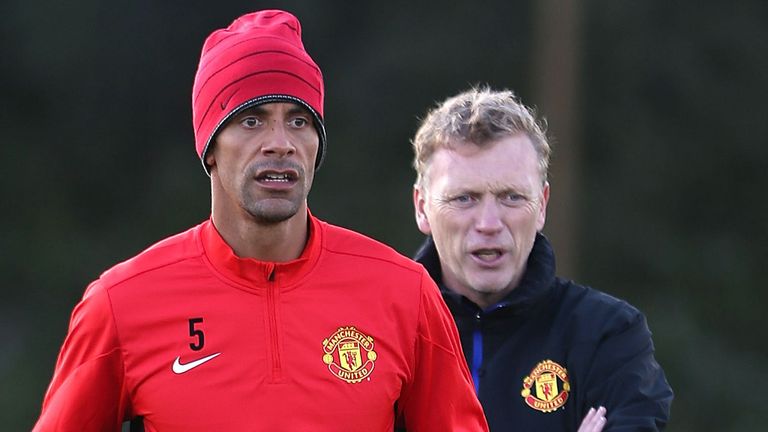 The 35-year-old has started just seven Premier League games so far this season, and has not featured since the Champions League defeat of Shakhtar Donetsk on December 10.
Ferdinand's current deal expires in the summer, and many have suggested that the former England star's 14-year association with the Old Trafford giants could soon end.
But Moyes insists that Ferdinand, and long-time partner Nemanja Vidic, are still very much part of his thinking.
"Rio has had a few injuries and little niggles in his calf," said Moyes.
"But, overall, he is very much part of it.
"Rio and Vida [Nemanja Vidic] have been two of the best centre-backs in this Premier League generation. For the past 10 years, they've been terrific.
"I will continue using them but there are always going to be other people to come in. This club has to have a line of players ready to take their places and push them.
"The challenge is for the young players to take over. It's part of the job if you play for this club."
Moyes, though, has never hidden his belief that some rebuilding work is required at United.
"I think, if he had been here, Sir Alex would have said that there needed to be a rebuilding job as there is a continual building job going on all the time," said Moyes.
"First and foremost, we always look to the academy to see if we can bring players through. Who are the next ones possibly coming up to the first team?
"After that, if we've not got a position covered, we will go out and try to find something better than what we've got."