Manchester United boss David Moyes insists the presence of Sir Alex Ferguson is not a problem
Manchester United boss David Moyes insists Sir Alex Ferguson's shadow is not looming over him.
Last Updated: 08/01/14 11:55am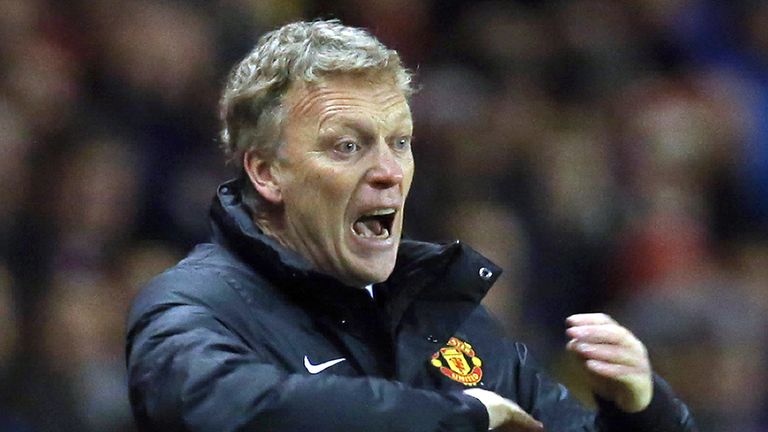 United's poor season continued on Tuesday night with a 2-1 defeat at Sunderland in the first leg of the Capital One Cup semi-final.
Moyes' predecessor was watching from the stands alongside Sir Bobby Charlton and Bryan Robson as relegation-threatened Sunderland condemned his side to a third successive defeat.
It is the first time United have lost three matches in a row for nearly 13 years and the first time they have lost three times in a week since 1992.
However, the Scot is adamant that the trio are a great help rather than a hindrance as he attempts to stamp his authority on the club.
Asked if their presence was an added pressure, he said: "Not at all.
"Alex is a great sounding-board for me. He is there to help, so is Sir Bobby. He is terrific. Bryan Robson is at the training ground regularly, I speak to him regularly.
"I find the three of them terrific."
Moyes insists he is satisfied that the players are responding to him and his methods rather than living off the memories of Ferguson.
He said: "I have always been happy with how they players have been responding. I thought they were good tonight, apart from the opening 15 minutes.
"It's always going to be a tough game. It's only the first part of the game, so we have got a bit more to do in the second leg.
"This hasn't happened at Manchester United for a long time. I thought the support was great. They are sticking with the club, sticking with the manager and that's exactly what you need when you are not doing so well."