David Moyes denies injury reports about Manchester United striker Robin van Persie
David Moyes insists it is 'wrong' to suggest Man United striker Robin van Persie will be out for a further six weeks.
Last Updated: 12/01/14 6:42am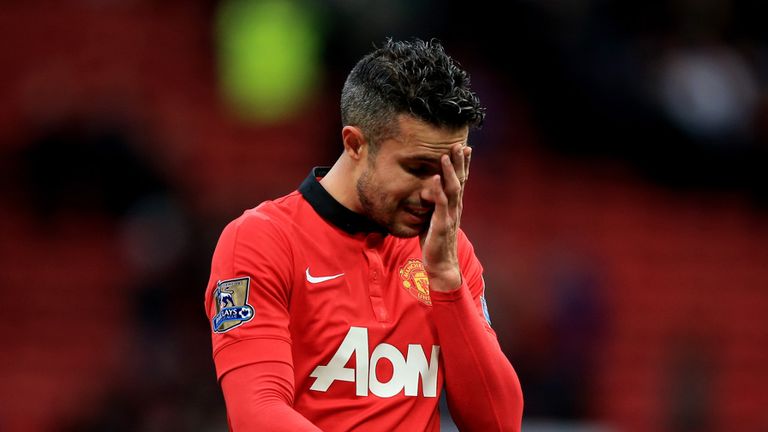 Van Persie has made just two appearances for United since he scored the only goal against former club Arsenal at Old Trafford in early November.
He has not featured since a substitute's outing against Shakhtar Donetsk in the UEFA Champions League last month and has sat out the Premier League champions' last nine games.
Reports had claimed the 30-year-old would be out for another six weeks, but Moyes dismissed those reports about the Netherlands international's fitness.
"I don't know where that has come from," said Moyes after United's 2-0 home win over Swansea on Saturday. "That would be wrong information as far as I am concerned."
Speaking before the game, Moyes confirmed that Van Persie has recently been back in his native Holland to undergo treatment on the injury.
The United boss added: "We're trying to get Robin back. He's got a thigh strain similar to the one he had at Arsenal [in the second half of the 2007/2008 season].
"He never had an injury all last season. He took a corner against Shakhtar and felt his thigh so it was a freak thing really and not [aggravating] an injury he'd had before.
"It's a different injury. We have to manage it correctly and he's been to Holland to see a guy he works with there. So we're doing everything we can to give him the right treatment and get him back as soon as we possibly can. But I don't want to put a date on his return."