Transfer news: Cristiano Ronaldo tipped to make Premier League return
Former Real Madrid president Ramon Calderon believes Cristiano Ronaldo will look to end his career in England.
Last Updated: 15/01/14 1:53pm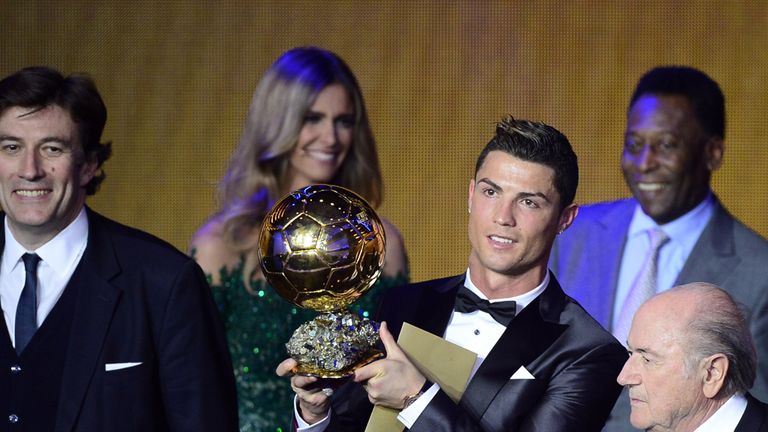 The newly-crowned World Footballer of the Year penned a new five-year contract with Real in September, but he is only 28 years of age and would appear to have one more big deal left in him.
A return to Manchester United was mooted over the summer, with Ronaldo admitting that he considered such a switch after speaking with Rio Ferdinand.
He was, however, to stay put and remains fully committed to his Spanish employers for now.
Calderon, though, is of the opinion that the proud owner of the Ballon d'Or will be unable to resist the lure of the Premier League before hanging up his boots.
He said in The Sun: "I do not think he will finish his career at Real.
"I feel that one day he will return to England. In Madrid, he is pleased with the city and the fans. But I think his relationship with Florentino Perez is not as good as it was with Alex Ferguson at Manchester United.
"Ronaldo loves father figures. With Florentino, he does not have that rapport.
"The relationship is bad or actually non-existent. He stays at Real despite the chairman."
While Calderon has questioned the balance of power at Santiago Bernabeu, Perez is of the opinion that all is well in the Spanish capital and considers his success in keeping Ronaldo at Real over the summer to be a show of solidarity.
He said: "Of course, everyone in the world wants to have Cristiano in their team, certainly.
"It was very important to keep him with us for the image of Madrid and for his level of performance in the years to come. Cristiano was born to play for Real Madrid."