Premier League: Nemanja Vidic still believes Manchester United can retain title
Nemanja Vidic believes Manchester United are still capable of retaining the Premier League title this season.
Last Updated: 19/01/14 3:13pm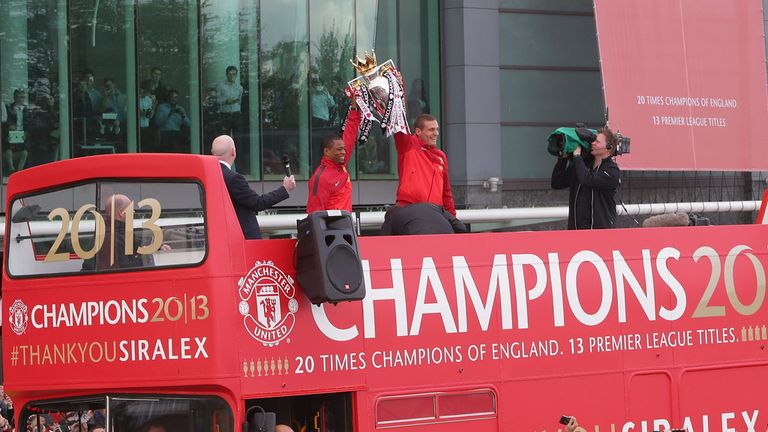 Most pundits have already written off the Red Devils, who are 11 points adrift of leaders Arsenal after 21 matches, but United skipper Vidic is refusing to throw in the towel with so many big games coming up.
"I am not giving up. Not yet," said Vidic ahead of Sunday's crucial trip to Chelsea.
"The next six or seven matches will determine how we are going to do. The results we get will tell us what our aim will be this season.
"Chelsea away is a tough match. If we win it, we are six points behind them. That would still give us a chance to think about winning the title.
"I know it doesn't sound right at the moment. But with a few wins in a row we still can challenge for the title.
"I am not saying to win it. But if we challenge, from there we can see what our position is.
"I don't look at the table now. I am waiting to win a few games in a row, then I will look at the table again.
"It is important not to have this sequence of good results, then bad ones.
"We need consistency. We are not necessarily looking for great performances, we just need a few wins in a row to know everything is going the right way."
Chelsea v Manchester United is live on Sky Sports 1HD on Sunday, kick-off 4pm