Transfer news: David Moyes says top players want to join Manchester United
David Moyes claims 'big players' still want to join Manchester United as they remain the biggest club on the planet.
Last Updated: 19/01/14 3:31pm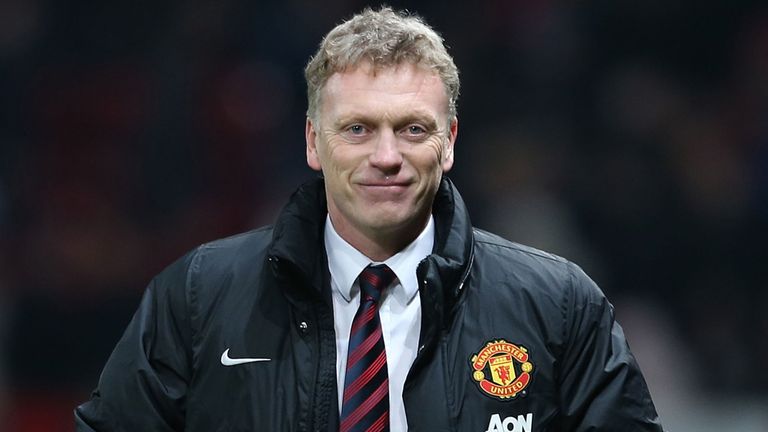 The Red Devils have endured their fair share of struggles in the 2013/14 campaign, with the reigning Premier League champions facing a battle to secure a top-four finish.
A trip to title-chasing Chelsea on Sunday, live on Sky Sports 1HD, could go a long way towards shaping their season, with it imperative that United take something away from Stamford Bridge.
Moyes is, however, convinced that he made the right choice in agreeing to succeed Sir Alex Ferguson at Old Trafford, with United still enjoying a global standing above their domestic rivals.
The Scot said: "Manchester United are not only the biggest club in this country, but the biggest club in the world.
"I don't think any of the aura is fading whatsoever. Some of the results have not been what you would want, but I wouldn't say the aura is fading - in fact, I think the opposite.
"There is no issue about signing big players - not by my trips and the things I am hearing.
"The number of big players wanting to join Manchester United is incredible.
"Maybe players want to go to other clubs for the money, but if you ask them where they really want to be, which club they really want to wear the badge of, they want to wear the badge of Manchester United.
"It's because of what this club stands for in world terms - everything about it.
"The share price doesn't matter whatsoever. Players are not looking at the share price. What they are looking at is the club and what it stands for in football and world terms.
"It is renowned throughout the world, wherever you go, and I don't see that changing."
Moyes added: "The job is much bigger than I thought because it's a global thing.
"I have found out about that when I have been to quite a few games in the last week or so. Everywhere I go, people know the Manchester United manager."
Moyes also believes that United can haul themselves back into the race for the Premier League crown, with there still 17 games to come on their calendar.
He said: "We are still in the title race because there are plenty of games to go. We've got to believe there's still a chance.
"We've been disappointed but we have still won five of our last six games (in the league).
"Yes, we haven't don't so well in cup matches - we should have done better against Swansea in the FA Cup.
"And at the moment, the teams to beat in the league are Manchester City, Chelsea and Arsenal - I think they are the three.
"The teams at the top, including us, are on really good runs. So we are probably going to need some teams to drop some points for us to catch them.
"But I would be bitterly disappointed to finish fourth because I am looking at the number one spot.
"I have to do that, that's my job. When you are in this club, the number one slot is where you have to be."