Premier League: Juan Mata would fit into Manchester United set-up, insists Andy Cole
Chelsea misfit Juan Mata can slot into the Manchester United side, reckons former Old Trafford hero Andy Cole.
Last Updated: 22/01/14 2:14pm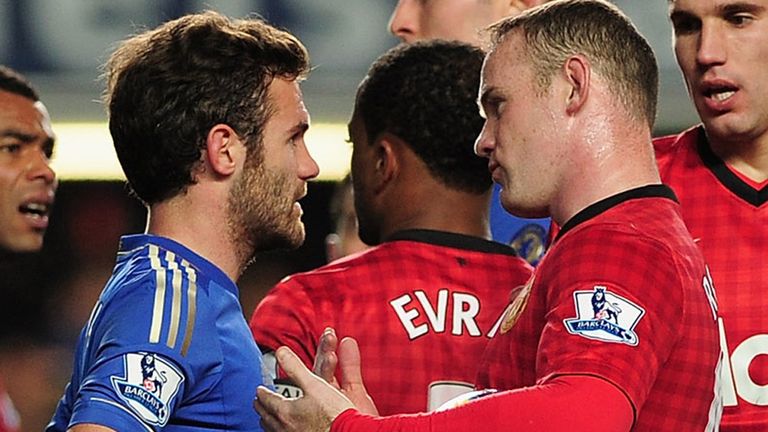 Talks between the Premier League rivals over the transfer of Mata to David Moyes's side - for a fee in the region of £37m - are understood to be progressing well.
The Spaniard, who has made just three starts under Jose Mourinho this term, is reportedly keen to quit west London and boost his World Cup selection hopes.
And despite claims the playmaker would be an uneasy fit for a United side used to deploying traditional wingers, Cole believes he would provide welcome creativity.
"He was Chelsea's player of the season two years on the bounce, so I find it very strange he's not in the team now," Cole, who scored close to 100 Manchester United goals between 1995 and 2001, told Sky Sports News.
"Jose Mourinho has made his decision why he's not in the team so if he did come to Manchester United, I think he'd be a fantastic player for them.
"(His arrival) would be a massive boost, given United supporters were disappointed there were no major signings in the summer. It'll be very difficult to win the league this season, but it would galvanise them for next season.
"If you look at Manchester United's history, they've always played with wingers, they've always played attacking football. I can't see them changing their philosophy; the team's been built on an attacking 4-4-2.
"But, for sure, Mata can operate in a 4-4-2. I think he's more than intelligent enough to play in a 4-4-2 or a 4-5-1; he'll look to get on the ball, as he's always done.
"He's proved his intelligence, not just with Chelsea but also for the national team. He's a quality player with all the attributes. He's very creative and I think that's what Manchester United need right now - some creativity."
Wayne Rooney, long admired by Mourinho, has been linked with a switch the other way but Cole is convinced the England international will stay put.
"I'd be very, very surprised if that happened," Cole added.
"I couldn't imagine Wayne Rooney being sold to Chelsea or in a swap deal with Mata. Wayne Rooney's a pivotal player for United, not just now but hopefully for many years to come. I think everyone there wants him to stay."