Premier League: Juan Mata signing just the start for David Moyes at Manchester United
David Moyes has promised that Juan Mata will be the "first of many" arrivals at Manchester United this year.
Last Updated: 26/01/14 3:50pm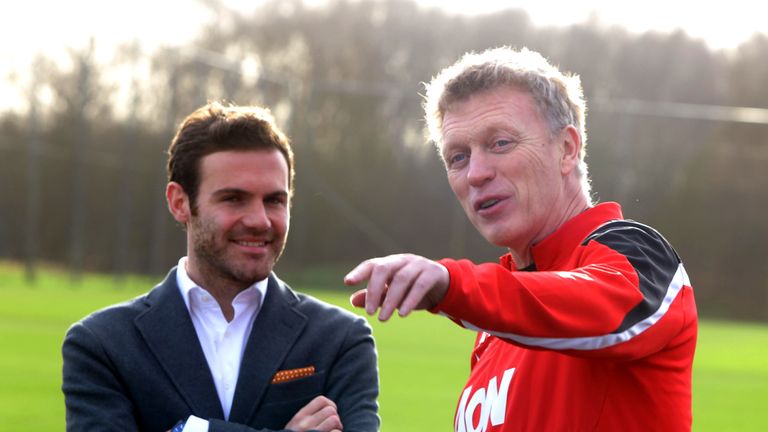 The Premier League champions confirmed Mata's capture on Saturday evening and Moyes, who has also been linked with a move for Southampton left-back Luke Shaw, expects the Spanish playmaker to give his side a huge lift in their bid to finish in the top four.
"This is the first, and there will be many more to come in time. I want the quality of Juan to be the start of it," Moyes told MUTV.
"I don't think we will have any more (new signings) in January - I'm still working on it and looking to do so. But hopefully it will be the first of some new signings, some new players who will arrive, more likely in the summertime.
"Undoubtedly we could all do with a bit of a lift. We have not done as well as we would have liked to do. We see this as the start, we have to look to improve and I'm going to try to bring in some new players to make that happen.
"I want to build an exciting team, I want to win and I want to give the supporters something to shout about - I've not done that often enough."
Moyes, who is likely to give Mata his debut at home to Cardiff on Tuesday, admitted he was surprised to be able to get the player in mid-season.
"I never felt that we would get that opportunity," added the Scot. "I wasn't sure that Chelsea would ever sell him to us. Thankfully we got there and I am delighted he is here.
"I'm a bit surprised because it's not something that tends to happen especially between Premier League teams. I was surprised when it happened but we have got a really exciting player, a player I'm looking forward to working with, a player I think everybody in football looked at and says he did a great job for Chelsea.
"I'm looking forward to seeing him in a red jersey and doing it for us."