Premier League: Manchester United boss David Moyes denies Rio Ferdinand rumours
Manchester United manager David Moyes has denied reports that defender Rio Ferdinand will not be flying to Dubai.
Last Updated: 11/02/14 6:21pm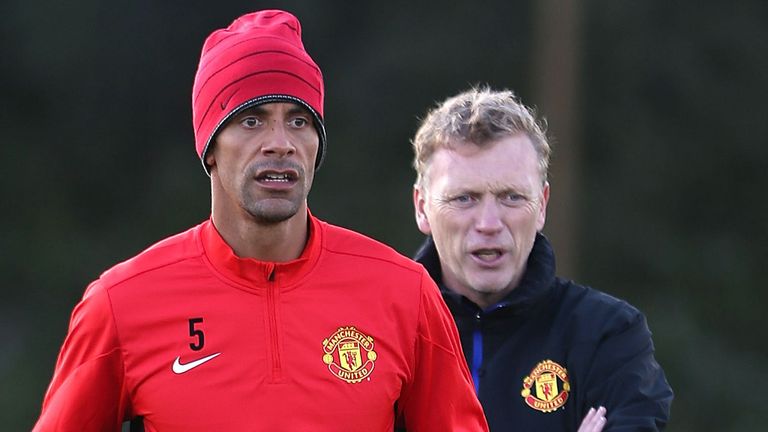 Reports in Tuesday's newspapers had claimed that Ferdinand would not be flying to Dubai on Thursday and was also set to announce his retirement at the end of the season.
But Moyes told a press conference, ahead of Wednesday's game with Arsenal, that the rumours were "a load of rubbish".
The Manchester United boss said: "I can only tell you that what was written today was a load of rubbish, complete nonsense.
"We've got a chance of a few days away. We'll see. We'll go and try to have a few days away and get ready. We've got a big Champions League game coming up in just over a week's time."
Ferdinand also responded to the reports on social media by tweeting: "Must be another slow news day. come on Neil Custis get ya head out ya Y-fronts!."
The 35-year-old defender, who has not played since the FA Cup defeat to Swansea on January 5, will fly out with the rest of the squad to the Middle East after Wednesday night's match against Arsenal.