England coach Roy Hodgson remains coy on Adnan Januzaj situation
Roy Hodgson has again refused to rule out the prospect of one day picking Manchester United star Adnan Januzaj.
Last Updated: 14/02/14 10:37am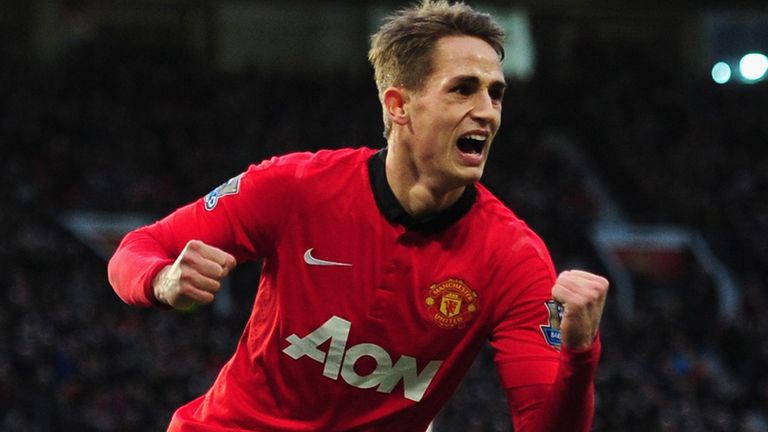 The Belgium-born teenager is being tracked by a host of nations that he could play for, including the country of his birth. He also qualifies for Albania, Turkey and Serbia.
Kosovo, who are soon hoping to gain full admittance into UEFA, are another nation who also hope to lay claim to Januzaj, who is yet to make any decision on his future.
England are currently not an option, but should Januzaj opt to play for the Three Lions, then he would qualify under FIFA rules before the 2018 World Cup. FIFA rules say a player needs to have spent five years in a country after he is 18 to then qualify for that nation.
When again asked about the United youngster, Hodgson insisted it was a matter for his employers the Football Association to deal with.
Simple
"It's quite simple, my answer, at the moment and until such time as the FA board have made it clear in their mind what their policy is going to be, whether it's going to be quite simply following what FIFA dictates, or something slightly different in some way, all I've got to do is wait and see," Hodgson explained.
"The one thing you've got to understand with Januzaj, whichever way England decide to go, with the way the rules are at the moment there's no way he can play for England for the next few years."
Another issue for England is the current agreement between all the Home Nations [England, Scotland, Wales and Northern Ireland] not to select a player through basic FIFA residency rules, instead they agree a player must have five years' education before he is 18 - which does differ from the world-wide rule.
That stance has previously stopped the likes of Wales picking Swansea's Angel Rangel and former Rangers star Nacho Novo representing Scotland.