Premier League: Patrice Evra says Wayne Rooney deserves his huge pay deal
Manchester United defender Patrice Evra says Wayne Rooney fully deserves his bumper wages.
Last Updated: 23/02/14 2:28pm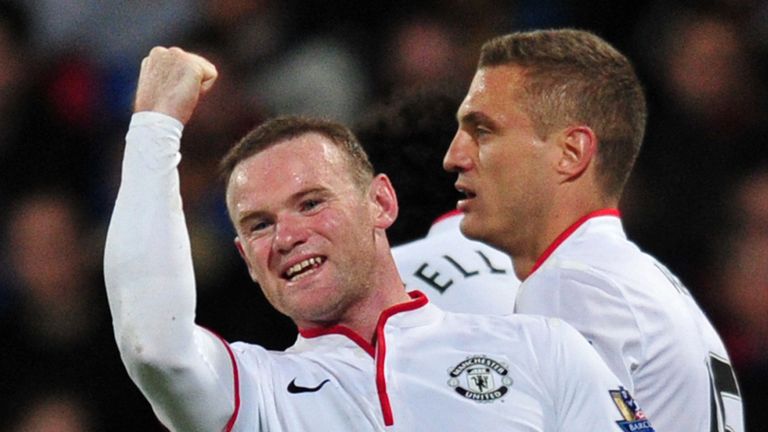 Rooney signed a new long-term contract with United on Friday, and 24 hours later smashed in a brilliant goal, from Evra's cross, in the 2-0 victory at Crystal Palace.
The England international is reportedly being paid £300,000 a week by United, making him the best-paid player in the Premier League by some distance.
But left-back Evra says he is worth every penny.
"He deserved to have a big contract," Evra said. "I'm so happy for him because he is working hard, and it is a good sign for the future of Manchester United, for the fans and for everyone.
"I'm really pleased with 'Wazza' because he deserves it. What a great finish it was, my cross was not easy to take, but it was a great volley."
United leapfrogged Everton into sixth place, and United kept successive clean sheets for the first time under David Moyes in the Premier League, following the 0-0 draw with Arsenal.
"It was job done," Evra said. "It was really important, we have had some bad results and we could not afford another defeat. I think we saw a strong Manchester United, confident to play with the ball, and I'm really pleased for all the lads."
With the experienced duo Nemanja Vidic, who will leave Old Trafford in the summer, and Rio Ferdinand back at the heart of the defence, Evra believes the clean sheets can continue.
"We had a lot of experience, and when Rio came on at Arsenal, I thought he was fantastic," he added.
"You could see with Rio and Vidic in good form that we can be solid and get more clean sheets.
"Don't forget Chris Smalling can play there, Phil Jones and Jonny Evans can get back from injury. We have good centre-backs and that is important for the team."