Premier League: David Moyes let down by Manchester United players, says Peter Schmeichel
Peter Schmeichel feels David Moyes will prosper at Manchester United once he offloads certain underperforming players.
Last Updated: 04/03/14 10:50pm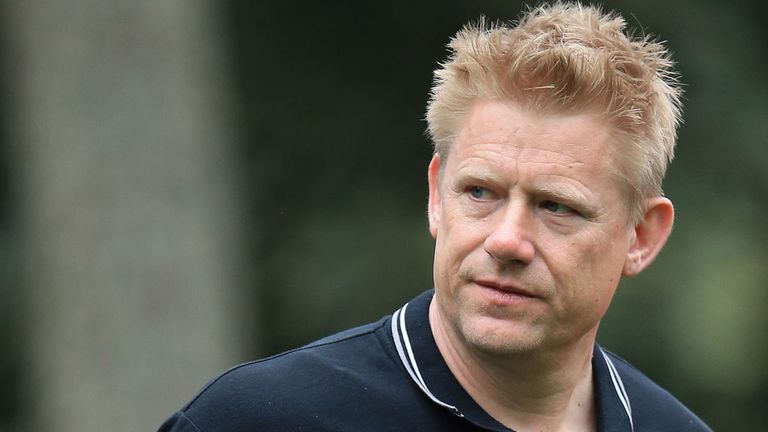 The 50-year-old great Dane also believes there will be a clear-out at Old Trafford this year but that manager David Moyes is the right man to be in charge at the club.
Former goalkeeper Schmeichel spent eight seasons at United during the 1990s, winning five Premier League titles and was also a member of the squad that clinched the Treble in 1999.
Talking to Sky Sports News, he said: "I think David is a great choice.
"He's shown he's got the pedigree, he's got the ability, he can stay in a place for a very long time - he showed that at Everton.
"At United, we want our managers to stay a long time but this year has been really tough on him.
"He'll learn a lot about himself, everyone will learn a lot about him and he will come out a lot stronger.
"I think he needs to sign a few players - how many I don't know!
"But I think, equally important, he needs to offload a lot of players. There's a lot of players there I'm very disappointed with.
"To be a Manchester United player, that carries a responsibility. You fight, never give in, even on days when it's not happening for you, you still have to try.
"But I've seen, throughout the course of this season, some players who haven't done that and this disappoints me.
"I think he will have learned who he can trust and who he can't trust. And this summer, I think you'll see a lot of players leave the club."