Manchester United boss David Moyes rejects talk of player unrest at Old Trafford
Manchester United boss David Moyes has rejected suggestions that some members of the squad have stopped playing for him.
Last Updated: 08/03/14 4:30pm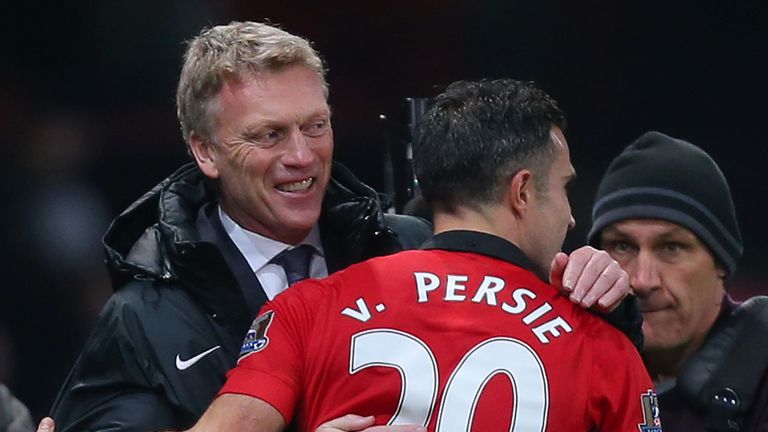 Some sceptics have claimed some of the current United side are unhappy under Moyes and that they are not giving their 100 per cent out on the pitch.
United find themselves languishing in seventh spot in the Premier League a massive 18 points behind leaders Chelsea ahead of a crucial period with games against Liverpool, Manchester City and Olympiakos in the Champions League coming up later this month.
Moyes has denied he has lost the dressing room believes he still has the backing of his players.
"I don't know if it's the right thing [to say] that they're not playing for me," Moyes said. "I think they definitely do, so I don't accept that.
"I've been honest with the players and the media, I've tried to be straight as I can. I've done it with the supporters.
"We need to play better. I think Olympiakos was the poorest we've played. That was disappointing but we will improve from that and we will be better.
"We had a bad night and we all take responsibility for that. But I refute that was the worst night or all those sort of things.
"We didn't play well, we said that honestly and we know we have to do much better. The players are aware of that and we will have to do better in the coming months."
Moyes also moved to dismiss claims from Ronald de Boer that van Persie might seek a move away from Old Trafford this summer if United do not strengthen their squad at the end of the season and prove their ambition to the Dutchman.
"I couldn't reply to that and I wouldn't know how Ronald de Boer would know that," added Moyes.
"I travelled back from the [Holland] game with Robin the other night. I went to the game, watched them play and travelled back with him. I hardly feel I need to answer the question."