Premier League: Wayne Rooney doesn't like seeing Liverpool battling for title
Manchester United star Wayne Rooney admits it is hard to see rivals Liverpool battling for the Premier League title.
Last Updated: 12/03/14 12:21pm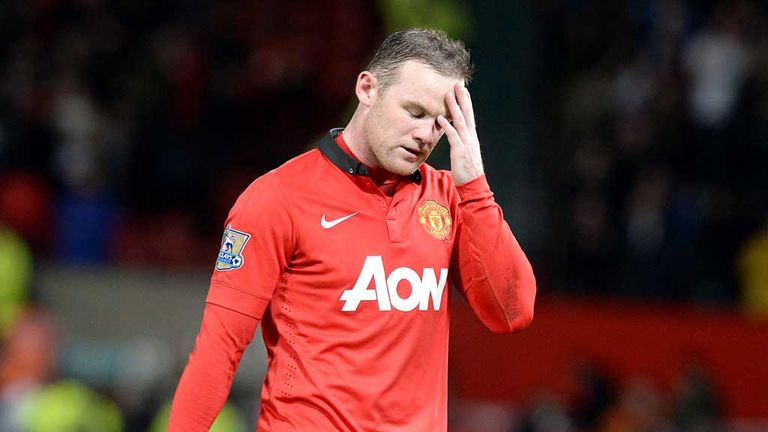 United have surrendered their Premier League crown this season without putting up much of a title defence.
Chelsea and Manchester City are favourites to take the title, but Arsenal and Liverpool are also in the battle.
And Rooney admits that it is difficult to see City in contention, while Liverpool's presence near the top makes things even worse.
"To see City doing well, and particularly Liverpool, is really difficult," the England striker told club magazine Inside United.
"It's not nice when we know we are capable of being up there challenging and we haven't been doing that this season.
"However, it means we have to step up and get back up there because the feeling we've had this season is not a nice feeling at all to have.
"We have to keep working, keep progressing and finish the season stronger.
"As a group of players and a team we haven't been good enough this season and we have to put that right.
"After Sir Alex being here for 26 years, there was always going to be a change whoever came in and, in fairness, I think the players have to do better."
Rooney insists that United have not given up hope of making the top four: "Hopefully we can make the top four but, if not, we will still come back firing for next season."
The great sport keeps coming during Magnificent March. Here are some of the highlights you can enjoy with Sky Sports.