Manchester United's Juan Mata overwhelmed by support in Liverpool defeat
Man Utd midfielder Juan Mata said he was 'mad' he was unable to give fans what they deserved against Liverpool.
Last Updated: 17/03/14 11:31am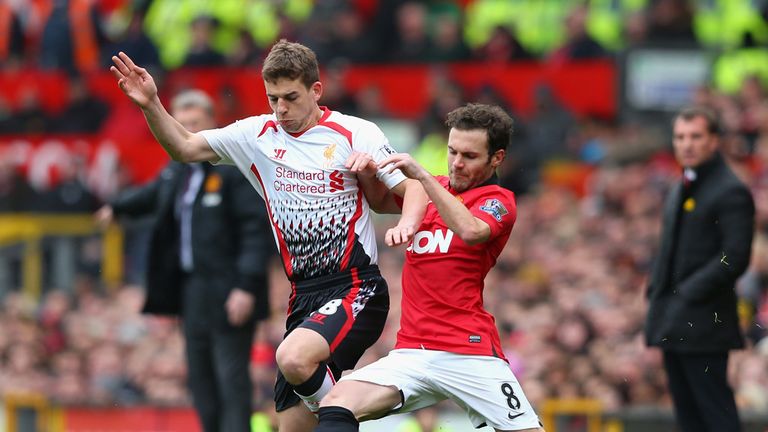 Writing on his personal blog, the 25-year-old also revealed he was overwhelmed by the crowd's support during the latest Old Trafford setback for the outgoing champions.
Mata joined United from Chelsea in January for £37.1million, but his signing has so far failed to spark an improvement in results, with just three wins from the seven matches he has been involved in.
"There are no words to describe your support in the stadium," Mata said.
"In games like yesterday it makes me mad not being able to give you what you deserve.
"I know there is nothing I can say right now but at least I want you to know how I feel."
Mata believes the experience will make him a more mature player and is adamant he will continue to show pride and professionalism.
"The storm will pass and the sun will rise again. I have no doubt," said Mata.
"Besides, no-one said this would be easy but this is football.
"It gives you fantastic moments but also very hard times you have to cope with, when you have to show pride and professionalism until the end.
"And when all this is gone I'm sure I will be a more mature footballer."