Champions League: Olympiakos duo ready to attack Manchester United
Alejandro Dominguez and Roberto have told Man Utd that Olympiakos have no intention of sitting back at Old Trafford.
By Francisco Acedo
Last Updated: 19/03/14 1:39pm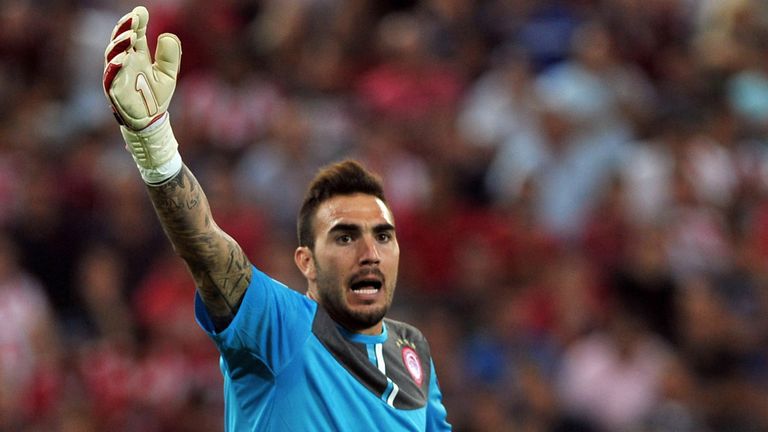 The Greek side hold a 2-0 lead at the halfway point of their UEFA Champions League last-16 tie and the onus will be on United to go on the attack in Wednesday's second leg.
However, goalkeeper Roberto has insisted that Olympiakos are ready for the challenge and is confident they can make it through to the quarter-finals.
"Old Trafford is an impressive stadium but we are very motivated for the match. Our challenge is to stay in the Champions League," Roberto told Sky Sports.
"I am convinced that if we score one goal in England we will go through.
"The defeat against Liverpool will have damaged United but also that could be dangerous because there may be a reaction.
"The pressure is on United and Olympiakos could exploit this anxiety if we play with our heads."
Midfielder Dominguez, who scored in the first leg, is also wary of the threat posed by United but has faith in Olympiakos to finish the job.
"We have an advantage but the tie is not over," he said. "The English side need a goal and I expect a hard match, but I am optimistic.
"To play a defensive match at Old Trafford would be an error because to give United control of the ball would be dangerous.
"Our coach (Michel) has demanded that we forget the score in Athens and to think only about the 90 minutes in Manchester.
"United were the favourites when the draw was made but now it is different."