Ryan Giggs eyes more Manchester United games in the last few months of the season
Ryan Giggs admits he has been left disappointed at the lack of games he has been playing under David Moyes.
Last Updated: 21/03/14 9:14am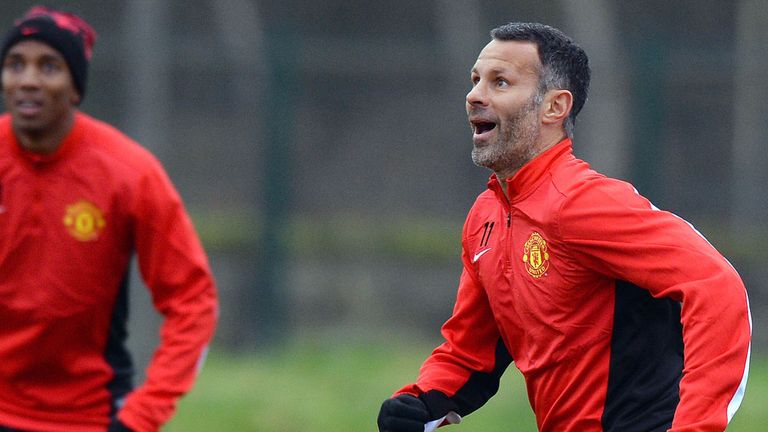 The 40-year-old was sublime in Wednesday come-from-behind win over Olympiakos which kept life in United's so far dismal season.
Giggs and the club have already refuted claims that he had fallen out with Moyes, but he admits he would have liked to have been involved more.
The start against the Greeks was his first in nearly two months and he admits he hopes to play more, saying: "I hope so. I have probably not played as much as I would like in the last few months, but, yeah, hopefully."
Despite their poor run this season, Giggs - who is now on the coaching staff - insists that United cannot be written off.
"You can see why people are saying that because we haven't produced it this season on a regular basis," he said.
"I know from experience what these players are capable of and a lot of them have been written off.
"I think there is a lot of quality within the dressing room. We showed it against Olympiakos and we have to show it more consistently.
"We have not been consistent enough. And not produced football like we did against Olympiakos.
"We are capable of it so that's the disappointment. I see every day in training what the lads are capable of and they have not transferred that into the games and we need to do that.
"You are sat next to quality players and I think you saw a bit of that against Olympiacos.
"That will give us that lift and carry us on because we have had good results this year and probably not carried it on and that is what we need to do now.
"After the mood of Sunday it was a big result.
"I think we owe the fans and the manager a result and a good performance, which we produced."