Premier League: David Moyes describes Wayne Rooney's opener as "brilliant"
David Moyes thought Wayne Rooney's opener in Manchester United's 2-0 victory at West Ham was a "brilliant" strike.
Last Updated: 23/03/14 8:12am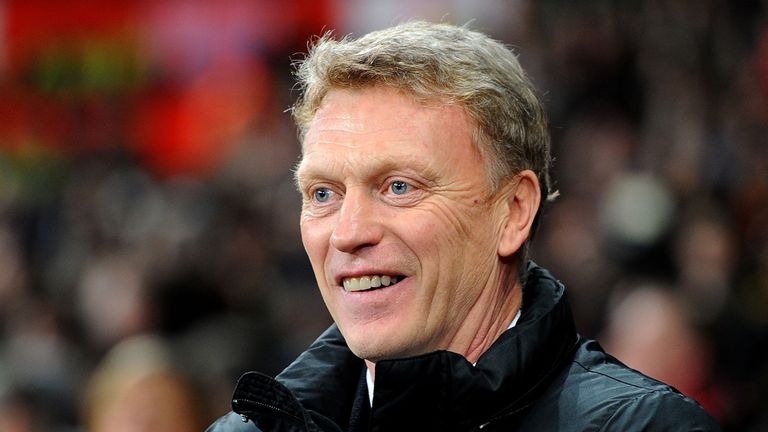 Rooney's first, a spectacular attempt from just inside the West Ham half, caught home keeper Adrian out and bounced into the net.
The former Everton youngster doubled United's advantage soon after when Mark Noble's clearance cannoned off him and bounced passed the helpless Adrian.
Speaking to Sky Sports after the game, Moyes was full of praise for the England striker and compared his first to David Beckham's famous one against Wimbledon in 1996.
"I wanted it to go straight in and I didn't know if it was going to bounce under the bar or over the bar," said Moyes.
"Thankfully though it did go in. It was a brilliant goal, superb technique and in Wayne we have a player who is capable of doing all those sorts of things on a football pitch.
"It was like Beckham's goal for sure. Wayne tries it, that's the thing.
"They are saying in the dressing room he's tried that 20 times and it's never worked, but it did today. Such great awareness.
"I think how clean Beckham hit it but I think for Wayne to take it on the volley along with his timing, it's a great goal."
The United manager thought that his team thoroughly deserved the victory and was a little disappointed not to score more than two.
He added: "I thought we played very well. Shinji Kagawa had a great chance, Juan Mata had a great chance and Marouane Fellaini had one as well.
"Early in the season people said I was changing the team too much but I thought people came in and played really, really well today and I think the midweek performance helped and the way we passed it backed that up.
"I think a lot of them showed what they are capable of tonight. Mata was great today as was Kagawa and we had some really top performances, we want to keep it going.
"All we want is some momentum because we've not had much and all we can do is try and take some confidence from this."
United entertain Manchester City on Tuesday night a game you can see live on Sky Sports 1 HD, from 7.00pm.