Wayne Rooney admits opposing teams no longer fear the trip to Old Trafford
Wayne Rooney admitted Manchester United have lost their fear factor at Old Trafford after the 3-0 derby defeat by City.
Last Updated: 26/03/14 12:59pm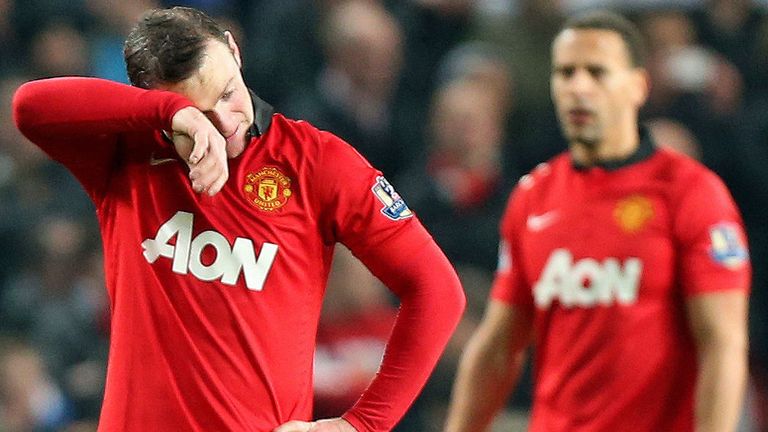 United's recent revival was ended in crushing fashion, with Edin Dzeko opening the scoring after just 42 seconds in front of the stunned home fans.
Dzeko added his second after the break and Yaya Toure's late strike condemned United to their sixth Premier League defeat at Old Trafford - more than in the previous three campaigns.
Asked why United had struggled on their own patch, Rooney said: "I don't know but it's not good enough.
"We can't lose six home games in a season and we have to put that right and make this a place teams fear again.
"We know we have to respond. It's a bad night for us all but we have to move on."
Juan Mata wasted United's best opening in the first half, while City goalkeeper Joe Hart denied Danny Welbeck from close range after the break.
Rooney felt the hosts lacked a cutting edge and cursed their sluggish start to the match.
"We didn't deserve to win. We weren't clinical enough and we didn't create enough chances," he said.
"No-one likes to lose a derby game - they're big games and they're great to win, but when you lose it's not a great feeling.
"It was a poor start - I'm not even sure whether we touched the ball before they scored.
"After that, I thought we did okay and got back into the game a little bit but their second goal was a killer."
Sky Sports subscribers can watch highlights of Manchester City's 3-0 win at Old Trafford.