Manchester United's Marouane Fellaini claims clash with Pablo Zabalata was accidental
Marouane Fellaini has protested his innocence after his forearm smash on Pablo Zabaleta during the Manchester derby.
Last Updated: 31/03/14 2:46pm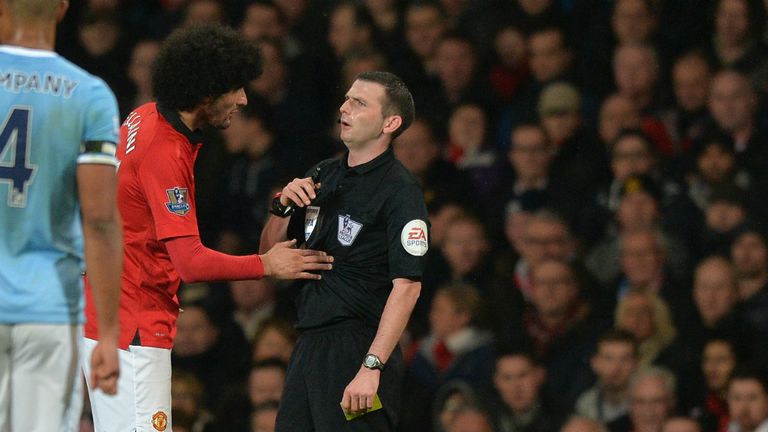 Fellaini was lucky to escape a red card after appearing to catch Manchester City defender Zabaleta on the jaw during City's 3-0 win at Old Trafford.
The Belgian international only picked up a booking from referee Michael Oliver for the incident which flattened Zabaleta.
Fellaini insists he did not hit Zabaleta intentionally and that the Argentine defender ran into his elbow.
Asked if he was lucky to only pick up a yellow card for the clash, Fellaini is quoted as saying in the Daily Mail: "I don't know, but I certainly didn't do it on purpose.
"I put my arm up to try and protect possession of the ball, and Zabaleta bounced (his jaw) against it. He was unlucky to make contact.
"The movement by me was not in an aggressive manner. It was a defensive move to protect the ball."
Sky Sports subscribers can watch highlights of Manchester City's 3-0 win at Old Trafford.