Manchester United fans' choice Jurgen Klopp committed to Borussia Dortmund
Borussia Dortmund boss Jurgen Klopp has apparently ruled himself out of contention for the Manchester United job.
Last Updated: 22/04/14 11:46am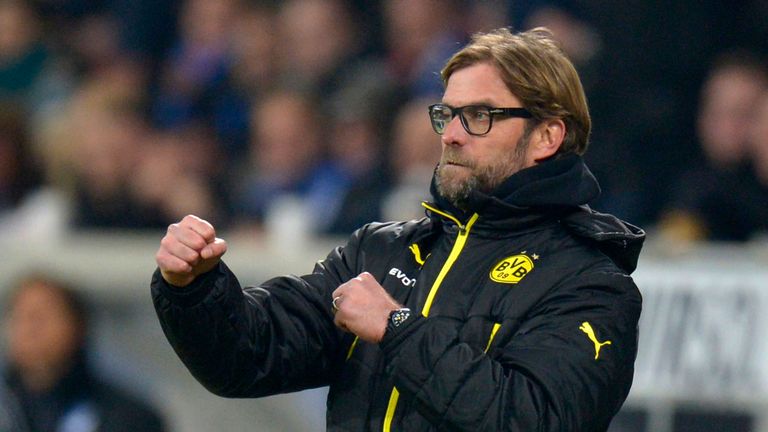 The Borussia Dortmund manager was quickly installed among the Sky Bet favourites to succeed David Moyes, sacked on Tuesday after less than a year in charge.
But Klopp signed a new deal at Dortmund as recently as October and is committed to the Bundesliga club until 2018.
And in the hours after Moyes' exit was confirmed Klopp, quoted in The Guardian, said he will not break that contract.
"Manchester United is a great club and I feel very familiar with their wonderful fans," he told the newspaper, "but my commitment to Borussia Dortmund and the people is not breakable."
Sky sources understand Klopp's commitment to Dortmund meant he was not under serious consideration at Old Trafford, although Sean Bones of the Manchester United Supporters' Trust told Sky Sports News the 46-year-old is "the supporters' choice".
Louis van Gaal, who leaves his job as Holland manager after the World Cup and is keen to work in England, is now as short as 7/4 to land the job.
Ryan Giggs, placed in charge until a permanent replacement for Moyes is appointed, is second favourite at 6/1.
Paul Wiggins, Sky Bet's Head of Football, said: "There has been a spread of money across the four front-runners in the market with Louis van Gaal, Jurgen Klopp, Ryan Giggs and Diego Simeone all generating early interest."