Manchester United urged to let new manager spend big to bridge growing gap
Man United's new manager must be given the funds to help bridge the gap, according to financial expert James Igoe.
Last Updated: 23/04/14 4:54pm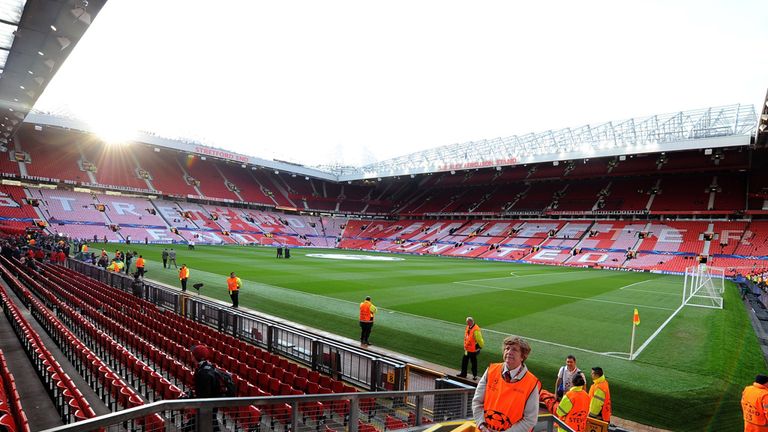 United's search for a new manager began on Tuesday following the sacking of David Moyes, after a torrid nine months at Old Trafford which has seen the reigning champions slump towards what will be their worst points total in Premier League history.
United - seventh in the table and 13 points behind Arsenal in fourth - cannot qualify for the Champions League and face a fight to make the Europa League with Tottenham - six points clear of United - occupying the last qualifying spot in sixth.
And Igoe says the loss of revenue next season will only serve to exacerbate the growing divide between United and the league's biggest spenders Chelsea and Manchester City.
"The revenue from the Champions League is around £31m, which is a pretty significant figure - about 9% of their income from that year," he told Sky Sports News. "Elsewhere, there's impact on match-day revenue. Clearly there are a lot fewer games - that is around £8-10m.
"When you compare it against what they could do if they crept into the Europa League - that's the poor relation. That competition generates anything between £7m and £14m - which is the difference between reaching the knock-out stages and winning the competition. So the impact on the club is pretty significant.
"They've fallen quite a long way behind (in terms of investment). The last four or five years would highlight that gap, which has become huge. Liverpool in the last couple of seasons have spent £40m on average, Chelsea between £40m and £50m and Manchester City way north of that.
"The money that Alex Ferguson spent in his time at United averaged at £14m a year, so the bridge is huge. Having said that, they've got £80m in cash as of their financial reports last September and they're going to make about the same amount this year so the money is there if they want to spend it.
"It's not that they haven't got access to it, they are just going to have to buck their ideas up in terms of the amount they have been spending if they want to catch up.
"The club would say that the players they wanted to sign were not available. From a business perspective I think things are a little tidier than they were two or three years ago. On the field the lack of investment has had an impact on performance."
Igoe believes Sir Alex Ferguson's skill as a manager succeeded in masking the problems at Old Trafford.
"It might be tough to argue that a lack of investment caused the problems given the performance Alex Ferguson put in in the last three years of his reign," he added.
"The one thing it does highlight is the correlation between the amount of money you spend and the type of managers who can add value and I think Ferguson proved himself as someone who can add significant amount of value while spending a lot less than his counterparts. If anything, this year has just shown that up."