Premier League: David Moyes lost the support of senior players at Manchester United
Sky sources understand that David Moyes lost the support of his senior players before his sacking on Tuesday.
Last Updated: 23/04/14 6:56pm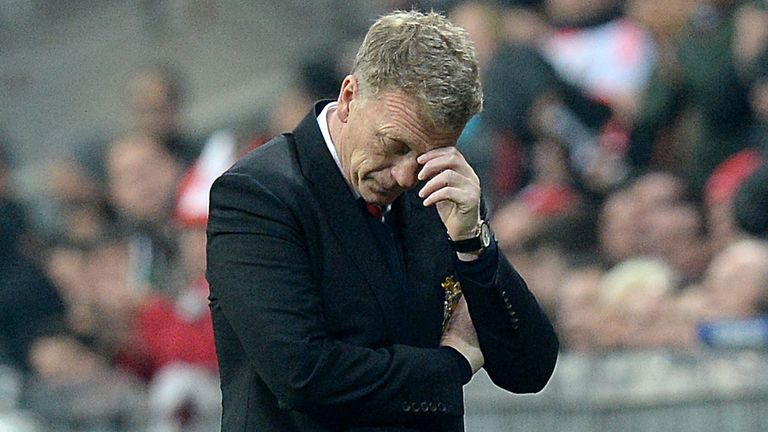 But Manchester United have rejected criticism from the League Managers Association that they acted unprofessionally - and say media reports of Moyes' sacking were premature.
Moyes released a statement today following his sacking in which he accepted that results had not been good enough.
He thanked Sir Alex Ferguson and his coaching staff, but there was no mention of the players.
And Sky sources have told us that Moyes did not feel that he had the support of senior players within the squad and those senior players were unconvinced about Moyes' vision for the club.
The League Managers Association criticised United for acting unprofessionally, claims the club have denied.
In a statement, the LMA said: "We are very disappointed with the nature of David's departure from Manchester United and to read extensive reports in the press, confirming David's sacking, before David himself had been spoken to officially by the club.
"Throughout his time at United, David, as he always does, has conducted himself with integrity and professionalism, values that he believes in and that have been strongly associated with the club and its rich tradition.
"It is therefore sad to see the end of David's tenure at United being handled in an unprofessional manner."
A United spokesman said: "We do not accept that it was handled in an unprofessional manner.
"The decision was not taken until late Monday night and was communicated face-to-face first thing on Tuesday morning.
"When reports started emerging on internet news sites on Monday afternoon, no decision had been taken at that time."