Premier League: David Moyes' sacking was '80 per cent' about money, says David Buik
Financial expert David Buik believes Manchester United's decision to sack David Moyes was "80 per cent" about money.
Last Updated: 24/04/14 5:59pm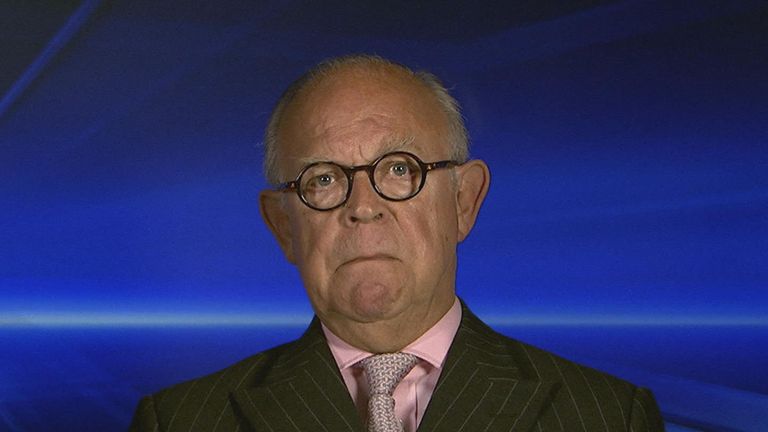 Buik, a renowned retired businessman, believes United's failure to qualify for next season's Champions League has significant repercussions in the way the Glazer family, who own the club, manage their £380m debt.
Moyes was sacked on Tuesday after it became mathematically impossible for United to finish in the top four and shares in the club, who were floated on the New York Stock Exchange in 2012, rose on the back of his departure.
Speaking to Sky Sports News, Buik said: "It's the dollars that count. The fact he was unsuccessful may have been mitigating circumstances but I can assure you 80 per cent of the reason he went is money.
"If they're not going to get the £25m for qualifying for the Champions League then it is material for them. They managed to get their debt down from £700m to £380m by organising a public quotation on the New York Stock Exchange.
"The fact they have now incurred two small losses just won't do for them, because not only do they not want to be told by the bank that they need the frank income in order to service their debt here in the UK, but they have also got, as I understand it, debts with many other businesses - particularly the Tampa Bay Buccaneers.
"Manchester United have been a significant cash cow for them. Therefore they don't need to be told that unless the club/company is extremely successful then it puts them under unnecessary duress.
"They had to act precipitously, cruelly and very quickly. I'm afraid being kind and serving notice, saying 'perhaps you can leave at the end of the season', was never part of the equation. It looks dreadful to the man on the street but these are business people and it's a business decision."
United have put player-coach Ryan Giggs in charge until the end of the season and Buik believes they have got to find a big-name successor in order to attract the kind of players the club's sponsors want to see.
"They know they've got to spend £100m on players and, with no disrespect to David Moyes because I think he's fantastic, they have got to have a manager who is not a 'David Who?'
"That is what he became because he couldn't attract the players in the close-season. They all went elsewhere. They need to find someone very quickly."