Transfer news: Cruzeiro insist they are keeping stars
Brazilian outfit Cruzeiro insist that they have fended off interest for most of their star names in recent months.
By Paulo Freitas
Last Updated: 25/04/14 10:21pm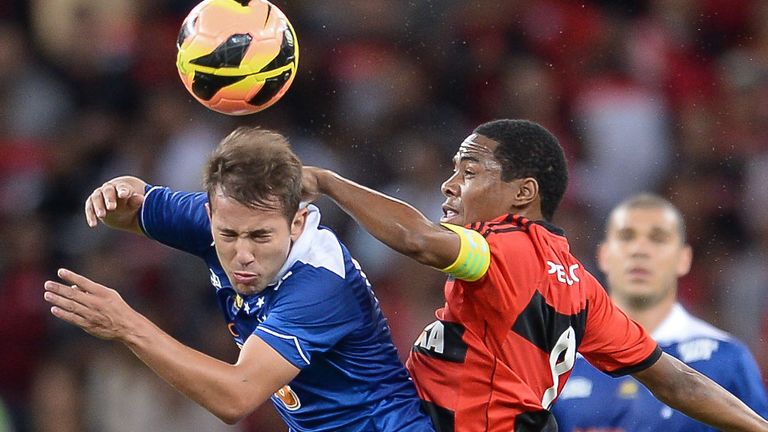 Ribeiro has been strongly linked with Manchester United in the past 12-months, whilst Inter Milan were understood to be keen on Nilton.
Director of football Alexandre Mattos also confirmed that Russian outfit Zenit St Petersburg failed with a bid for Dede.
Mattos told Esporte Interativo: "We had a €16 million offer from Zenit for Dede and an investment fund offer for Everton Ribeiro but we turned both of them down. That was about two or three months ago."
He added: "Nilton's agent came to us, not Inter Milan, but rather agents linked not only to Inter but also to a club in Spain and another one in Italy.
"And it was not only Nilton who was sounded out, but also Lucas Silva, Everton Ribeiro, Ricardo Goulart and Mayke. This is common, but there are no official offers."