Manchester United interim boss Ryan Giggs hails Louis van Gaal
Manchester United interim manager Ryan Giggs has praised Louis van Gaal - the man who may replace him.
Last Updated: 03/05/14 12:01pm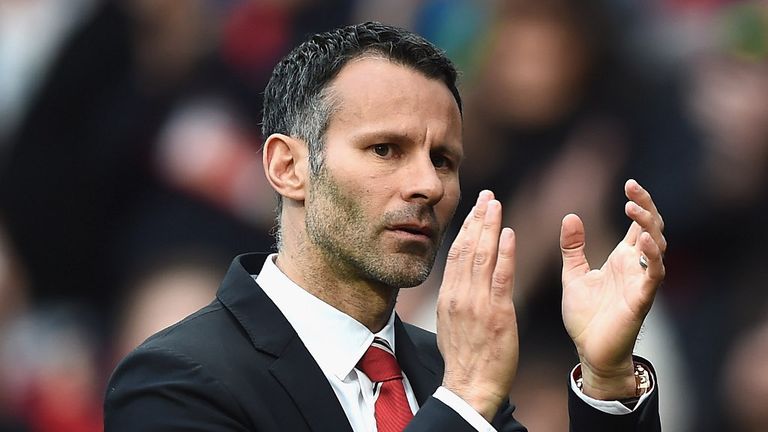 The Red Devils midfielder stepped in to fill the void left by the sacked David Moyes last month and enjoyed a pleasing start to his tenure with a 4-0 win over Norwich, but Van Gaal remains a clear favourite to begin the 2014/2015 as United boss.
Giggs, who has been at United since turning 14, said of the Dutchman: "He has a brilliant reputation.
"He is a successful manager in different countries. Obviously he has taken Holland to the World Cup. He has a fantastic pedigree.
"My concentration is on the remaining three games and then I will see what happens at the end of the season.
"I have got to decide if I want to play or not, so there is no point thinking if I want to be an assistant or if I want to be a manager somewhere else.
"There are so many things to think about, but that's in the future. I honestly don't know (what I will do)."
United had also been linked with the likes of Carlo Ancelotti and Jurgen Klopp for the vacancy, but the pair subsequently stated their intentions to stay at Real Madrid and Borussia Dortmund respectively.
Instead, speculation surrounding Van Gaal has intensified, with further reports suggesting former Newcastle and Holland striker Patrick Kluivert will join the 62-year-old at Old Trafford as assistant manager.