Transfer news: PSG made late bid for Adnan Januzaj as he discussed new deal
Adnan Januzaj's agent claims PSG made a lucrative late bid to sign the youngster as he discussed a new deal at Man Utd.
By Kristof Terreur
Last Updated: 07/05/14 1:19pm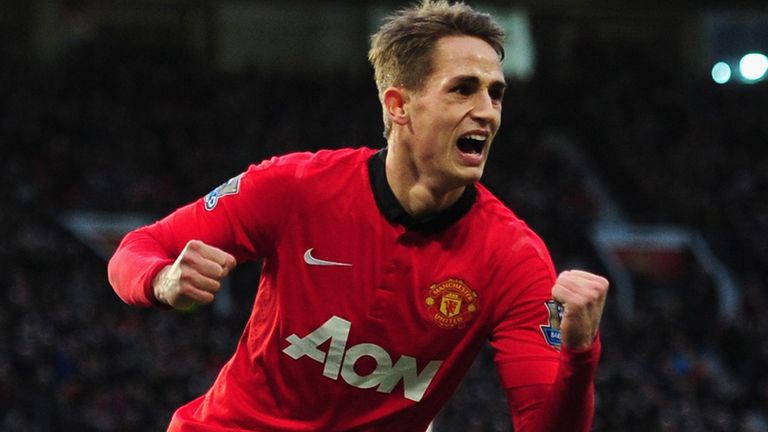 United moved to the negotiating table in October 2013 in an effort to prevent one of their most talented youngsters from leaving the club for a minimal compensation fee at the end of a contract that was due to expire at the end of the current campaign.
Discussions produced a positive outcome, with Januzaj penning a five-year extension.
The 19-year-old forward opted to stay at United despite being offered more money to leave English shores, with Ligue 1 giants PSG prepared to dig deep in order to acquire his potential.
He is now very well paid in Manchester, but his representative believes sticking with United shows that Januzaj is motivated by sporting factors, rather than financial ones.
Dirk De Vriese told Sport/Voetbal Magazine: "I can only say that he's the best paid youngster in the world. He earns more than Cristiano Ronaldo and Lionel Messi did when they were 19. That means a lot and I'm proud of it.
"We could have waited a little longer and seen how much United wanted him to stay and how much other teams were interested in him.
"All big clubs were knocking on the door, especially PSG.
"Five minutes before we signed a new deal, an advisor of their Qatari chairman called me with an astonishing offer.
"Because Adnan was going to be a free agent at the end of the season, they were ready to offer him anything he wanted, wages and signing on fee.
"But money has never been a deciding factor in his choices. It wasn't important when he chose to join Manchester United. He could have signed a better deal at Anderlecht."