Brendan Rodgers/Ryan Giggs in favour as Premier League managers respond positively to 'B' team proposals
Brendan Rodgers and Ryan Giggs are among managers backing a plan to put Premier League 'B' teams in the Football League.
Last Updated: 09/05/14 3:17pm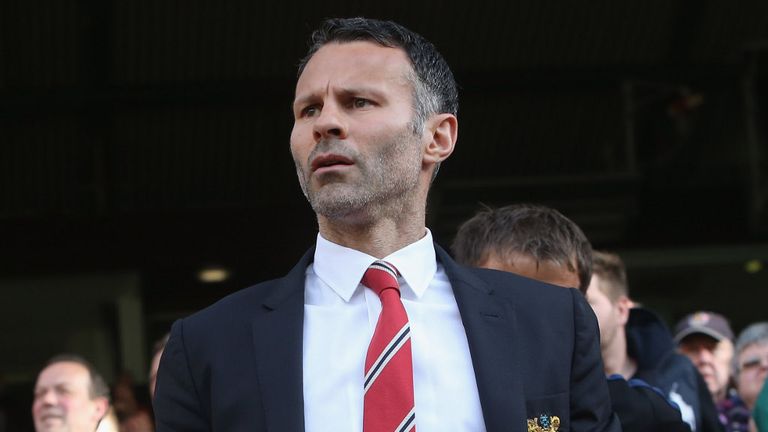 The proposal is the headline recommendation of a Football Association Chairman's England Commission set up to address the lack of opportunities for home-grown players at elite domestic level.
The 'B' team plan has received a lukewarm reception from the Football League, who called it "not acceptable at the current time", while several lower-league clubs went further with their criticism.
But the initial reaction from Premier League managers has been positive and Manchester United's caretaker boss Giggs said: "I would welcome it. It could be a great chance to prepare kids."
Giggs made his senior debut as a 17-year-old and still credits the once competitive nature of reserve-team football as a key factor in his development.
He said: "I remember when I was 15, 16, playing at Old Trafford for the reserves against Everton, you were playing against men.
"It helps you prepare physically and mentally for the toughest league in the world, it really brought me on."
Liverpool boss Rodgers worked for years as a youth-team coach, most notably at Chelsea, and he said: "I'm very much in favour.
"The big hole in youth development is from 17-21, and I always felt that would be the best way in order to develop them. It may seem a bit radical, but I think it's a great idea."
We're asking Premier League managers for their views throughout the day. Here are some of their responses:
Steve Bruce (Hull): "If you look at big teams in Europe, like Barcelona, they have B teams that play in the lower league. It's understandable - some clubs don't want their players to go out on loan because they don't play the same way as they do at their parent club.
"We have to admit now that these big super clubs have a wealth of players, and you can only name 25. What do you do with the rest? I think it's a decent proposal. Why not have a Manchester City B team playing in the lower divisions? I can't see any reason."
Mark Hughes (Stoke): "It's stimulated debate, and that's a healthy thing, but the devil will be in the detail. In broad terms, something needs to be done and there's a concern good, young players aren't getting the competitive football they need to bring them on.
"If it is to be implemented the concerns of lower-league clubs need to be addressed. It's right that we're looking at it, but everybody has to sign up."
Roberto Martinez (Everton): "We need to be aware that there is a big problem with the development of our youngsters - from the age of 18 to 22, 23 - we haven't got enough competitive football.
"Now the Commission has come up with something I think is very, very exciting. I know the 'B' sides is something that works if you work at it properly. I would be in favour and we would all get the benefits."
Ole Gunnar Solskjaer (Cardiff): "I had two-and-a-half-years in charge of the reserves at Manchester United, and it's not an easy transition from a youth player to a first-team player.
"That pathway has to be looked at and that's what they're trying to do. Whether it works, we'll have to wait and see, but the best players get through anyway."
Sam Allardyce (West Ham): "I'd like them to have gone further - from U16 and below we somehow need to get more time for these youngsters to practise their professional skills."
Tim Sherwood (Tottenham): "I think it's the way forward. Obviously there are implications for teams in the lower divisions, but if we're going to improve the number of English players getting through they're going to have to be exposed to competitive league football sooner rather than later."