World Cup: Japan's Shinji Kagawa wants to put Manchester United disappointment behind him
Manchester United midfielder Shinji Kagawa wants to put a disappointing season behind him at the World Cup.
Last Updated: 12/05/14 12:02pm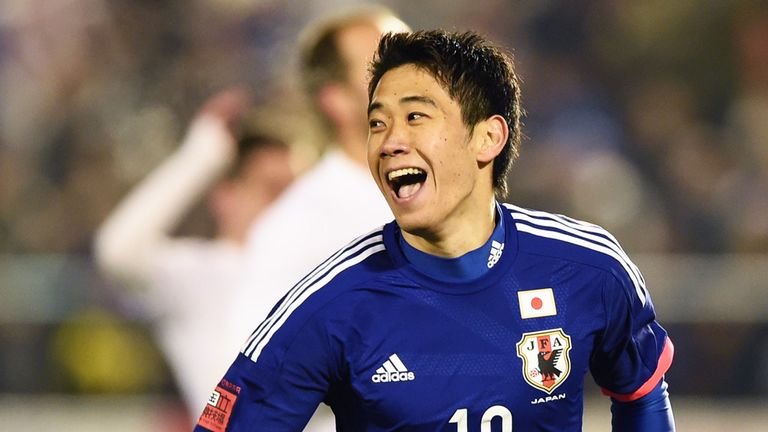 The 25-year-old was named in Alberto Zaccheroni's provisional Japan squad on Monday, learning the news from a flight attendant in mid-air transit back to his homeland.
Kagawa, who made 23 starts and 30 appearances overall this season, said he has been close to breaking point as United endured some torrid periods, resulting in the sacking of David Moyes before the end of the campaign.
"This year the manager changed and it has been a really hard year in many ways," he said.
"There have been times when I thought my spirit would break and I just thought: 'I have to believe in myself'.
"In the end it has been a really disappointing season, what with not scoring a single goal, but I never slacked off in training or matches.
"I have experienced a lot in Europe over these four years. I had won the league the previous three years and I think it has been really good for me to experience both good times and bad."
Kagawa missed out on Japan's squad for the 2010 World Cup in South Africa before a move to Borussia Dortmund revitalised his career, and he was signed by Sir Alex Ferguson in the summer of 2012.
"Over these past four years my goal has been Brazil and I think I am here now because I fought and believed in myself," Kagawa said.
"I have dreamed about the World Cup stage since I was little. I am not only going to enjoy it, I want to attach my mind to getting results.
"For the team I think our first game against Ivory Coast is crucial. Obviously we are in it to win the tournament but that is not something you can say lightly and I want to focus on Ivory Coast."
"I am relieved but simply being a member of the team is not my goal. My aim is to deliver results."