Dwight Yorke admits Rio Ferdinand has been a major influence at Manchester United
Dwight Yorke hailed Rio Ferdinand as a 'colossal' player for Manchester United after he confirmed his departure.
Last Updated: 13/05/14 2:09pm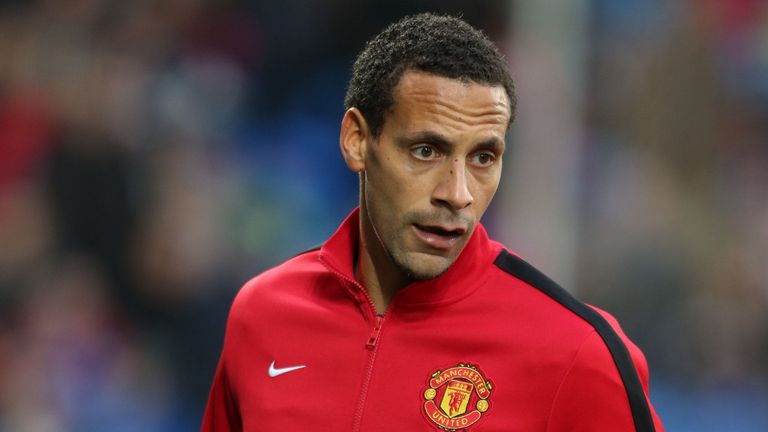 The 35-year-old centre-back has enjoyed a hugely successful career at United since he joined in 2002, but has been hampered by injuries in recent seasons and will not extend his contract which expires this summer.
Ferdinand intends to continue playing for a new team and announced his exit in a statement on his website.
He said: "I have thought long and hard over the last few months about my future, and after 12 fantastic years playing for what I regard as the best club in the world, I have decided the time is right for me to move on."
Yorke, who played for four seasons at United from 1998 to 2002, admits the club will start a new era in the absence of Ferdinand and fellow defender Nemanja Vidic, who is heading to Inter Milan.
"The word colossal comes into play as that's the type of player that Ferdinand was," Yorke told Sky Sports.
"It doesn't come as a surprise but it's an end of an era for himself and Nemanja Vidic - it's unbelievable the amount of success they've had.
"Rio can leave that football club with his head held incredibly high in terms of what he has achieved."
Phil Jones and Chris Smalling have emerged as potential successors to the veteran duo and were named in Roy Hodgson's World Cup squad, while there are high hopes for fellow defender Jonny Evans.
Yorke insists the trio must seize their chance to shine, but believes the departing Ferdinand remains an attractive acquisition for any of the top sides.
"Whatever he does he's still got that star quality to perform at that level and it seems that he can still go on for another year, that's why he hasn't called time on his career just yet," he said.
"These players have to step up to the plate, the likes of Evans, Smalling and Jones. It's a great opportunity but they would have learned from two of probably the greatest defenders to play in the Premier League."