Louis van Gaal is now keeping his counsel about the vacant Manchester United post
Louis van Gaal says his future is up in the air, despite reports linking him with the Manchester United manager's job.
Last Updated: 13/05/14 7:08pm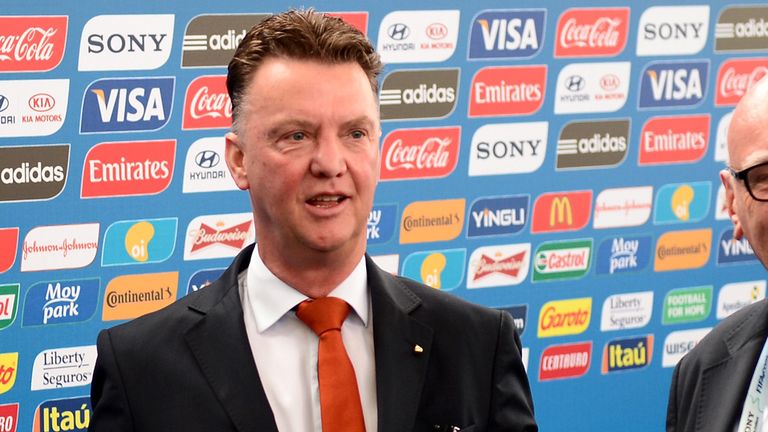 Van Gaal, who is in camp with Holland as they prepare for their upcoming World Cup campaign, said a few days ago that United are the biggest club in the world and that he would love to be chosen as their new boss.
But he is now refusing to discuss whether he will become the next man to take charge at Old Trafford and has hinted that he has other options.
Asked about the United job by Dutch media on Tuesday, Van Gaal said: "No, I would not say anything about it.
"I'm here as Dutch national team coach, not the future Manchester United coach.
"You must wait until the process is complete. If you want to know more, then you must put questions to Manchester United, or perhaps to another club.
"I cannot say anything further about it.
"I said a few words last week about Manchester United because there were uninvited English journalists here and I thought it would be a little mean spirited if I did not answer a few of their questions.
"I mumbled a few words to them and, from that, they write 60 full pages. But you can't do anything about it."
Asked if he would be taking advantage of a day off for the Dutch squad on Wednesday to fly over to England and sign a contract with United, the 62-year-old said: "Ask Manchester, I don't know.
"Now there will be press sitting outside my house tomorrow to see what I'm doing."