Manchester United reveal 'record revenues' in latest financial figures
Man Utd vice-chairman Ed Woodward insists the club will compete for trophies next season following record revenues.
Last Updated: 15/05/14 7:15pm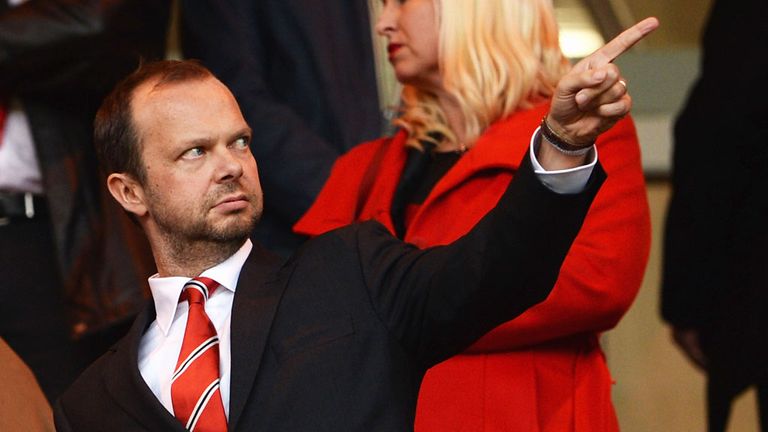 But he has warned United's absence from the Champions League will have an impact on income after they finished the campaign seventh in the Premier League table.
"Due to relatively high broadcasting revenues we estimate that the isolated impact for not qualifying for European football will be in the mid 30 millions of pounds which includes a 15 percent reduction in the price of executive facilities next year," said Woodward.
David Moyes was sacked as manager last month with Netherlands national team coach Louis van Gaal expected to be named as his replacement next week, but despite the upheaval on and off the field, the club has reported a promising set of financial results.
"Once again we generated record revenues as all of our businesses delivered impressive year over year growth," said Woodward. "This puts us in a healthy financial position to continue to invest in the squad. We will be active in the transfer market and deals will be done.
"The club's expectations - and you will see this reflected in the transfer market and what we have recently done from a managerial perspective - are absolutely to get back into the Champions League.
"Everyone at the club is working hard to ensure the team is back challenging for the title and trophies next season."
United's revenue in the three months to March rose by 26 percent to £115.5m and operating profit reached £40m, the increase primarily driven by a rise in income from Premier League broadcasting and sponsorship deals.
Broadcasting revenue was up by £13.9m to £35.6m while sponsorship income rose 43.5 percent. These ensured profits tripled to £10.9m in the quarter, and debt dropped four percent to £351.7m.
However, United's wage bill rose by 19 percent to £53.4m following the arrivals of Marouane Feillaini in the summer and £37m club-record signing Juan Mata.
New deals handed to Nani and Adnan Januzaj also contributed to the rise but it is believed Wayne Rooney's contract extension made no significant difference to wage costs as he has a separate arrangement in place for image rights.
It is anticipated the impact from that loss of revenue will be offset by a new sponsorship deal with Chevrolet who will replace insurance giant Aon as United's shirt sponsors.
The record-breaking deal with the American car manufacturer is due to begin from next season and is worth £53m per season.