Ex-Manchester United manager David Moyes 'tempted by job offers'
David Moyes has admitted he is yet to decide on whether he will make an immediate return to management.
Last Updated: 01/06/14 4:28pm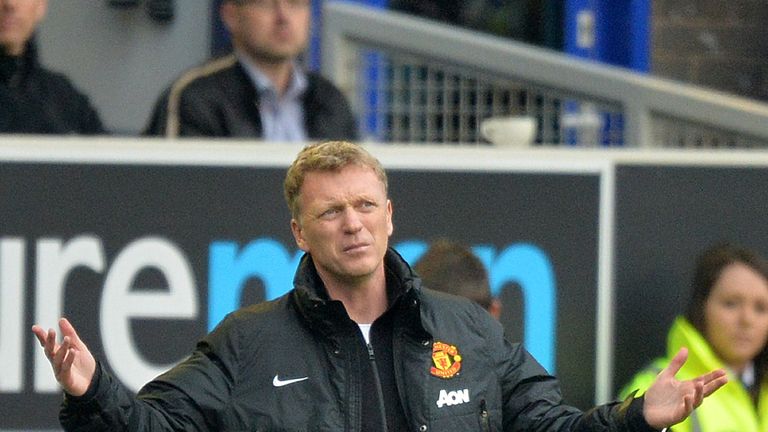 Since leaving Manchester United in April, the 51-year-old Scot says he has received a number of job offers but is yet to make up his mind regarding his future.
Moyes also thanked United fans, and Sir Alex Ferguson, for their support following his sacking at Old Trafford after just 10 months as manager.
Regarding his future, and writing in the Sunday Times, he said: "I have received some very good offers and am tempted by one or two of them.
"I have not closed the door on anything and am open-minded about my next step in management - and whether it will be in the UK or abroad.
"Another possibility is that I may choose to have a break and enjoy watching and enjoy observing football throughout the world."
Moyes paid tribute to United fans following his dismissal by adding: "I never had the chance to thank the Manchester United fans for the backing they gave me during my time as manager.
"They were fully aware of the task I had. It was unfortunate I wasn't given more time to succeed.
"And I have received messages of support from many players and lots of letters from football people around the world.
"It has totally overwhelmed me and given me tremendous encouragement."
As for previous United boss, Sir Alex, Moyes added: "We have spoken on several occasions in the past weeks.
"I had nothing but support from Sir Alex during my time as manager. When I succeeded him he advised me of some changes that had to be made.
"I took his advice on board and started to implement the necessary changes and modernise certain aspects.
"I also became aware of other changes that had to be made. It was never going to all come together in a few weeks or months."