Wales boss Chris Coleman warns Manchester United manager Louis van Gaal
Wales boss Chris Coleman has warned new Manchester United manager Louis van Gaal he will be under pressure next season.
Last Updated: 02/06/14 4:07pm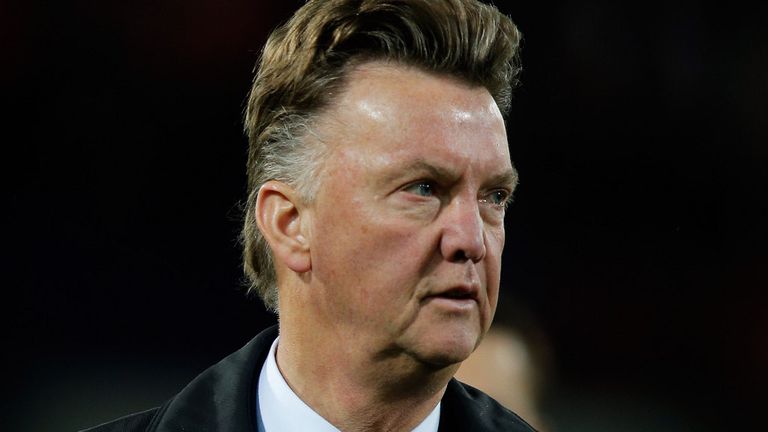 Coleman comes face-to-face with the new United boss when his Wales team take on Van Gaal's Holland in a friendly in Amsterdam on Wednesday.
United picked Van Gaal, who is stepping down as Holland coach after this summer's World Cup, to revive their fortunes following a dismal season under former boss David Moyes.
Coleman said: "It will be interesting to see what happens if Manchester United go through next season not winning anything because there is that possibility.
"Regardless of how easy they look on the eye if they haven't won anything what are they going to do?
"They are used to winning things and bossing situations and last season they didn't do that.
"I thought it would be hard for Moysey in the first year or two and I was disappointed as a fellow manager that he only got 10 months.
"I want to see what happens next season because Louis van Gaal is a quality manager but what are we going to say next year if Manchester United have not won anything?
"Is Louis van Gaal going to be out the door because he is going to need time to bed in with his own ideas.
"You are not a magician when you are a manager. Sometimes you go in and have an immediate response and that is good but sometimes you don't and it takes time - if you get the time - to try to mould it and do it your own way.
"That was what David Moyes was trying to do and I was disappointed because he is a British manager and we want to see them do well like Brendan (Rodgers) at Liverpool.
"He had a season and then he got it right."
Coleman, whose side face Holland in their last test before they fly out to Brazil on Thursday, has the highest respect for Van Gaal who has also managed and won titles with European giants Ajax, Barcelona and Bayern Munich.
"Van Gaal, with all his experience, I am quite sure he can do well there but it will be interesting to see how it works," he added.
"He is up there because he has won all the big things and he has been at a lot of big clubs and now he is going to go to one of the biggest clubs and he is someone I respect a lot.
"He is very innovative. He is one of those managers where it is how it is, that is what he believes and you go along with the ride with him.
"But if you don't agree then you are not on the same journey and I think you find yourself on a different journey pretty quickly."