Former Manchester United boss David Moyes has turned down offers to return
Former Manchester United boss David Moyes says he has turned down a pair of offers to return to management.
Last Updated: 06/06/14 10:15am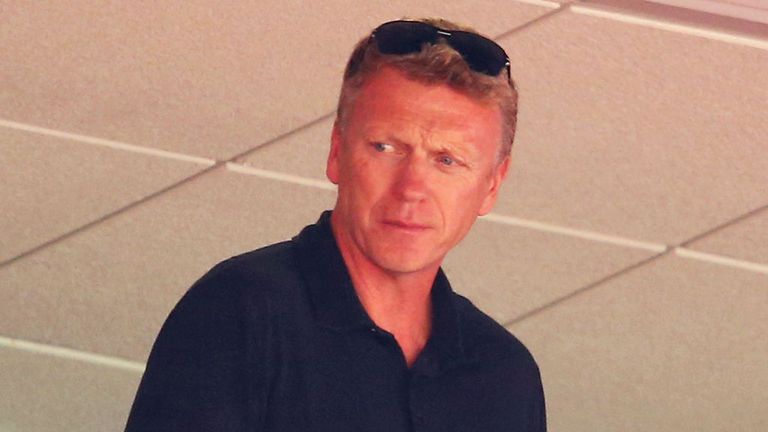 And the former Everton manager says he wants to return with a club who are at least aiming for the UEFA Champions League, and that he is open to managing in Europe.
After a long and successful stint at Goodison Park, Moyes took charge of United for the 2013/14 campaign but was fired after just 10 months.
He is currently on holiday in Florida and he told The Guardian: "I have had a couple of opportunities to go back in and chosen not to do anything just now.
"I am going to look for what I feel is the right opportunity.
"I would like to think I proved myself over the 11-year period at Everton, and what I am capable of, and the level at which I want to manage.
"I got my real first taste of the Champions League this year and I thought I showed I can manage at that level (United reached the quarter finals before losing to Bayern Munich).
"I would like somewhere that would give me a chance of being in the Champions League or a club that has ambitions of being in the Champions League.
"It could be at home or abroad. I have always liked the thought of broadening my horizons and learning a bit more and, at the moment, I am quite comfortable watching and learning.
"I will go away and learn, and look again to see what is happening.
"I will use United as an important experience in my managerial career. I feel I needed more time but I will use it to benefit me and help me in the coming jobs."