Premier League: Ed Woodward backs Louis van Gaal as the perfect fit for Manchester United
Last Updated: 20/07/14 10:16am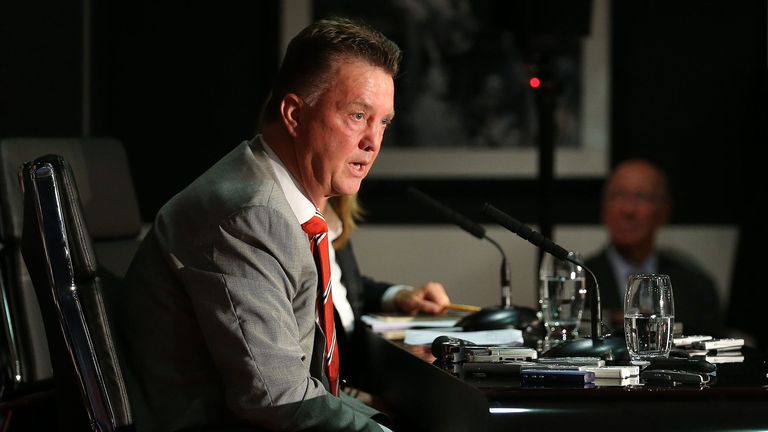 Louis van Gaal has made an instant impression on everyone at Manchester United, according to executive vice-chairman Ed Woodward.
The Dutchman is currently with his squad in the United States for their pre-season tour and Woodward told the club's website he believes van Gaal is already showing why he is the perfect fit at Old Trafford.
"He's got incredible energy and very importantly he likes attacking football. If you remember the Barcelona team [he managed] in the late '90s, who played incredible, attacking football, and those games we had against them in '98/99, that's the kind of football Manchester United fans love. It's part of our DNA," Woodward told manutd.com.
"The second part of what he likes is giving youth a chance. He's got a track record littered with giving young players a break in the first team, who have gone on to be stars. Clearly that's Manchester United's philosophy and we want him to continue with that.
"I've personally found him very warm. He's a very clear communicator and very direct. I like that in people; I'm a very direct person myself. He's a stickler for planning and that's something we as a club do very well. We plan everything in a lot of detail and that's going to be a good fit.
"We've got someone who has confidence in himself about making difficult decisions and, when you boil down what makes a great manager, one of the key characteristics is making difficult decisions and we've clearly got a manager who can do that.
"I'm hearing a lot of good feedback from a lot of people about him and there is a huge amount of goodwill towards him."