Ander Herrera feels Manchester United squad are following Eric Cantona
Last Updated: 24/07/14 4:14pm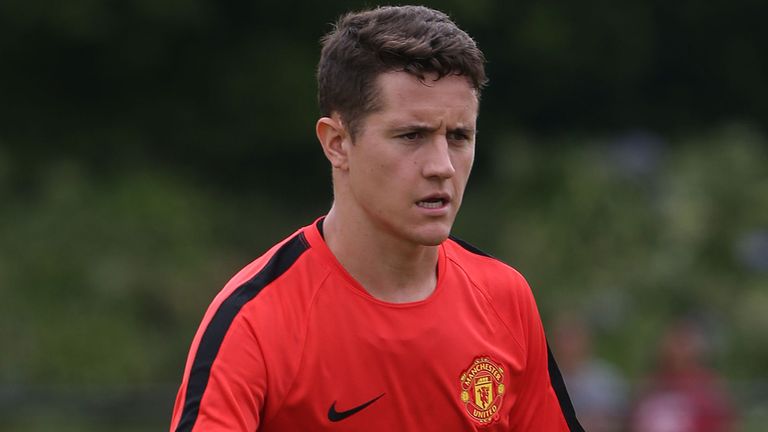 New midfielder Ander Herrera believes Manchester United's current players share the same passion and determination as Eric Cantona.
Spaniard Herrera, 24, shone on his pre-season debut as Louis van Gaal's side thrashed LA Galaxy 7-0 in California on Wednesday.
Herrera revealed Cantona, who won four titles in five years at Old Trafford, is an inspiration to him both as a player and a character, and that the rest of the squad see the charismatic Frenchman in the same light.
"I liked Cantona's character, he was a winner and always worked hard, Herrera said.
"He never lost one ball and was always thinking about the victory. This group of players has those same characteristics. We always want to win, we want to play well for the Man United supporters.
"Of course, he had personality too."
Wayne Rooney, Ashley Young and youngster Reece James both scored twice, with Danny Welbeck bagging the other, as United thrived in Van Gaal's new-look 3-5-2 formation.
But, speaking to MUTV, Herrera warned: "Let's not forget this is a friendly and we still have many things to improve on.
"We are happy with the result but our coach is a very demanding coach. He won't let us sit back and relax.
"He always looks for perfection and for that reason he is ideal for a club that always looks to achieve the greatest things."
Herrera's Spain international team-mate Juan Mata also featured in the win before United flew to Denver ahead of their second Guinness International Cup game against Roma on Saturday.
And the former Chelsea attacker was full of praise for Herrera after an impressive first showing.
Mata said: "He is a great player and he showed that in the match. I am very happy for him. We have a good connection on and off the pitch.
"I have known about him for a while from our days with the Spanish national youth teams and he was very good against Galaxy."