Premier League: Juan Mata determined to improve Manchester United's fortunes
Last Updated: 14/08/14 11:23am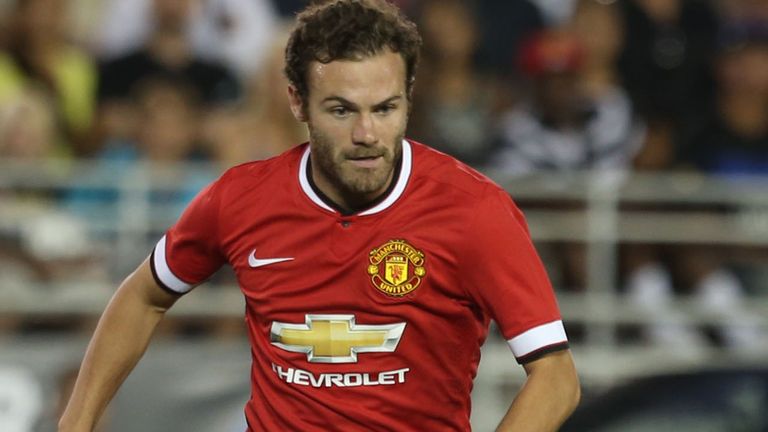 Juan Mata is hoping the 2014/15 campaign will see his fortunes improve along with those of his employers, Manchester United.
The Spain international was taken to Old Trafford in January, with David Moyes smashing United's transfer record to seal a £37million deal with Chelsea.
With United enduring a campaign of toil, which eventually cost Moyes his job, it took Mata a while to find his feet in new surroundings.
He then joined his international colleagues at the World Cup finals in Brazil, only to suffer a humbling group stage exit.
As a team we'll be looking to win again. It's part of the club's mentality to always be fighting for trophies.
Juan Mata
Mata admits 2014 has been a testing year so far, but he is convinced that start of a new season will see both he and United turn the corner.
He said: "Last season was obviously very difficult for the club - but everyone was so nice to me, the players, the manager, the supporters.
"I'm looking forward now to the start of the new season when I hope to kick-start with some winning form.
"It's important to understand how big the club is and to learn about the history of the club and its many trophies.
"I was really keen to see them all, which is why I went to the museum and I wanted to know more about our club.
"Going away on tour is also always a great way to see how big the club is over the world.
"You can sense it back home in England of course, but even on the pre-season tour of the US you had the fans waiting for us everywhere and the local press are very interested in what we do - it's unbelievable really.
More games that matter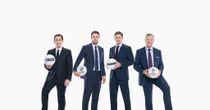 Click here to see Sky Sports' unrivalled schedule of live Premier League fixtures
"I always try to improve and become a better player every season and this time around will be no different. I'll be looking to improve all aspects of my game and look to play at my best level, scoring and assisting as many goals as I can.
"As a team, we'll be looking to win again. It's part of the club's mentality to always be fighting for trophies."
Another summer of change at Old Trafford has seen Louis van Gaal inherit the managerial reins and further fresh faces drafted in - with Mata's fellow Spaniard Ander Herrera among them.
He said of the former Athletic Bilbao midfielder: "I was very happy when he (Herrera) texted to say that the deal was all finished and that he was officially a United player.
"I was so pleased for him. I knew him from when we played in the Spanish youth teams. He deserves to be at a club like this."