Premier League: Manchester United midfielder Juan Mata eyes central role
Last Updated: 15/08/14 10:56am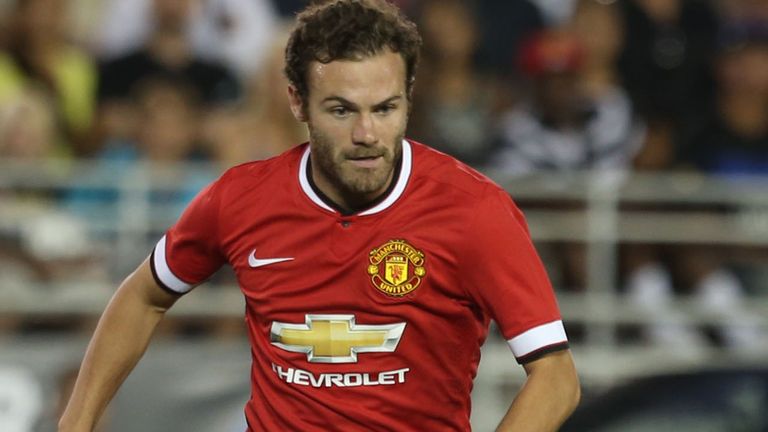 Manchester United midfielder Juan Mata has admitted that he prefers to play centrally, and insisted a possible new system will bring the best out of him.
The Spaniard endured a frustrating first few months at United after signing from Chelsea for a club-record fee in January.
Played out of position, with the team struggling to maintain pace with the leaders, Mata cut a forlorn figure, but the 26-year-old insisted that this time around, played centrally in a 3-5-2 or 3-4-1-2 formation, he can propel the Red Devils back up the table.
I feel comfortable in that position.
Juan Mata
"I hope it will be perfect for me," Mata told the Daily Mail.
"I feel comfortable in that position (centrally, behind the front two).
"I can play as a midfielder defensively or as a striker offensively if that's what I have got to do.
"My mission is to assist and score. I can do that from this position and I hope I can have a great season for the team."
Mata also revealed the extent of his frustrations last season, insisting he has no problem with assistant boss Ryan Giggs who opted to omit the Spaniard for two of his four games as interim manager.
"He spoke to me about it," Mata added.
"He said to the whole team that he was going to use every player.
"He told me he wanted a different kind of player in that situation. That was okay.
"When I arrived at the club he was very good to me and I won't forget that."