Burnley 0 Manchester United 0: Angel di Maria fails to spark Louis van Gaal's team
Matt Stanger saw Angel di Maria display flashes of his talent at Turf Moor, but Manchester United's 0-0 draw against Burnley underlined that Louis van Gaal has his work cut out
By Matt Stanger - Follow on Twitter @MatthewStanger
Last Updated: 30/08/14 7:49pm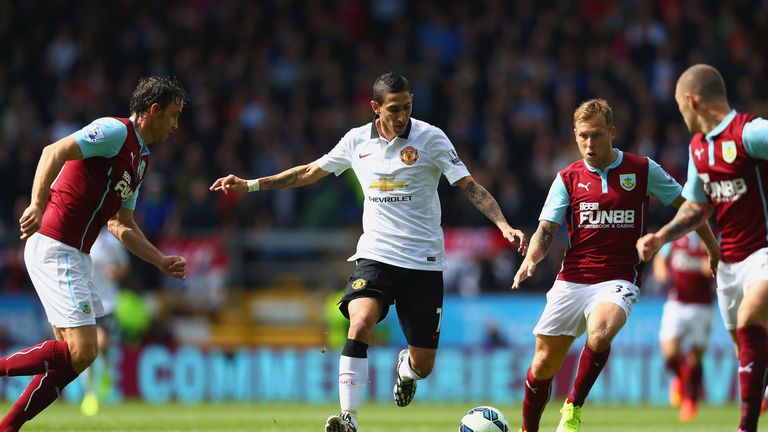 The last time Manchester United travelled to Burnley in August 2009, the hosts inflicted a memorable upset on the reigning champions, gaining a 1-0 victory thanks to Robbie Blake's stunning strike.
It was one of the Premier League's greatest giant-killing acts and a result that ultimately proved crucial for United as they missed out on the title to Chelsea by a single point.
On Saturday lunchtime there would not have been the same feeling of shock had Burnley broken the deadlock. United's laboured performances are becoming increasingly familiar, with Louis van Gaal's vision for the team remaining in limbo. Despite the efforts of new signing Angel di Maria, the visitors toiled to a 0-0 draw at the same ground where Chelsea laid down a marker two weeks ago. It was only Burnley's fourth clean sheet in 41 Premier League matches - two of which have come against United - and rarely did it look like their backline would be breached.
United, on the other hand, frequently found their patchwork defence under threat. Jonny Evans continued where he left off in a shambolic display against MK Dons, gifting Lukas Jutkiewicz an early chance with a weak back-pass to David de Gea. Ashley Young again looked uncomfortable at left wing-back while Scott Arfield exposed Tyler Blackett's inexperience when he turned the defender inside the box in the second half. Van Gaal must fear the ease with which one of the division's heavyweights could cut through his struggling side.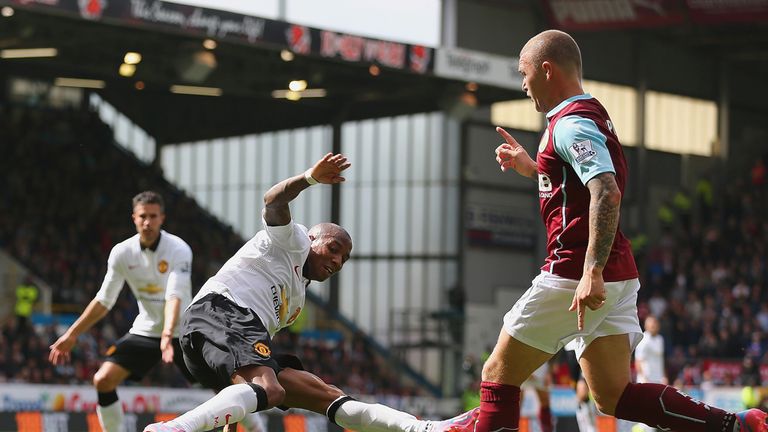 It was supposed to be an easy start to the season, with United first facing an opponent who finished in last year's top ten on 5th October, when Everton visit Old Trafford. But thus far they have taken just two points as the players contend with the manager's new system. It will clearly require a great deal of time and patience for United to meet the requirements of playing a three-man defence, but that is time the club cannot afford as they bid to return to the UEFA Champions League.
Van Gaal remains confident of getting his message across, and he warned journalists on Friday that slow starts at Barcelona and Bayern Munich proved deceiving. He won the title in his first season at both clubs, but it will take a drastic change in fortunes to see those feats repeated in the current campaign. United's priority is still to regain their place in the top four, but, on the evidence of Saturday's performance, they are a long way from achieving that aim.
"They will play with a lot of passion, a lot of long balls," said Van Gaal before the game, but given the manner in which his team approached the match, it is difficult to tell whether he was talking about Burnley or United. The visitors were quick to look long, often bypassing a midfield which featured two record-breaking signings that have arrived in the last eight months. While Di Maria's performance offered promise, Juan Mata was again a point of frustration.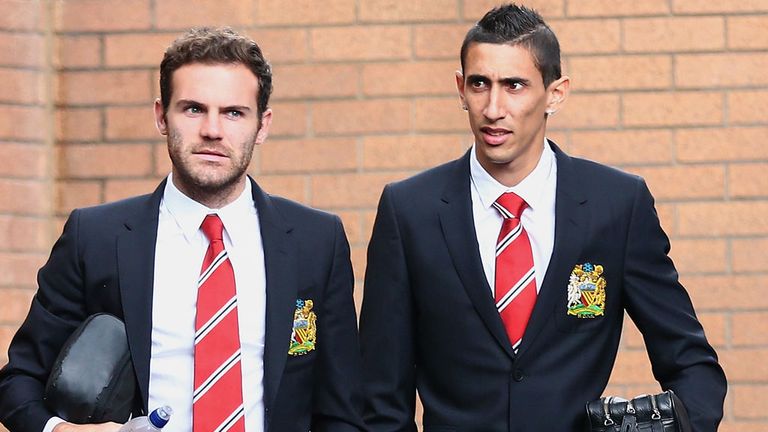 There are mitigating factors for United's predicament, specifically a mounting injury list and the delay over Marcos Rojo's work permit, but the biggest concern is how quickly the squad can adapt to playing with a back three. Van Gaal has admitted that a number of players could leave before Monday's transfer deadline, so it seems strange that he is persisting with the current formation when the team could look very different after the international break.
It is even more peculiar when you consider that he has shown a preference for 4-3-3 throughout his career, only altering the Netherlands' setup for the World Cup following Kevin Strootman's knee injury. "You have to play as a team and not as individuals," said Van Gaal before Strootman was ruled out. "That's why I'm always going back to the vision, then the team, and then which players fit in my system, a 1-4-3-3, because I'm always playing that."
Van Gaal has now adopted a different approach, but at the moment the players he has available cannot satisfy the demands of the system. Young and Antonio Valencia remain wingers rather than wing-backs, while Darren Fletcher's powers have unsurprisingly been diminished by illness. It was Di Maria who had to drop deep to collect the ball off the centre-backs in the first half, and his driving runs through midfield were United's only hope of mounting an attack without Blackett or Evans launching the ball long to Rooney.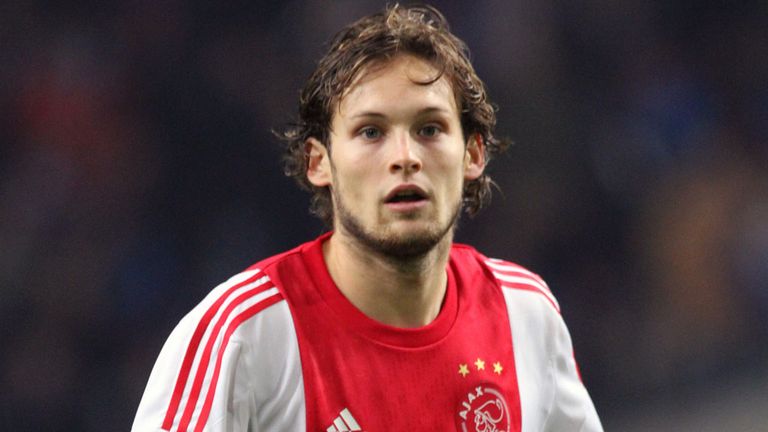 The state of the United team is reminiscent of a cadavre exquis, with each of the club's last three managers responsible for contributing a different part of the whole. Sir Alex Ferguson signed Van Persie to partner Rooney before realising they lack the natural chemistry to play as a pair, while David Moyes recruited Mata to build a bond between midfield and attack. Van Gaal is now left to knit the separate limbs together and bolster a defence that lacks protection and has not developed at the rate initially forecast. Daley Blind's arrival should be the start, while Rojo, Rafael and Luke Shaw are yet to feature.
"We will have to see where we are in a month or so," said Van Gaal after another disappointing result. "Di Maria did not look like the world-class player we have seen either, but you cannot expect that straightaway. He has to adapt to a new league, and the team needs time to adapt to his style of playing."
It is not what supporters will want to hear after four games without a win, but their patience will be tested longer than they might have expected.